FREE Boat Buyer's Guide
2 April 2022
Download now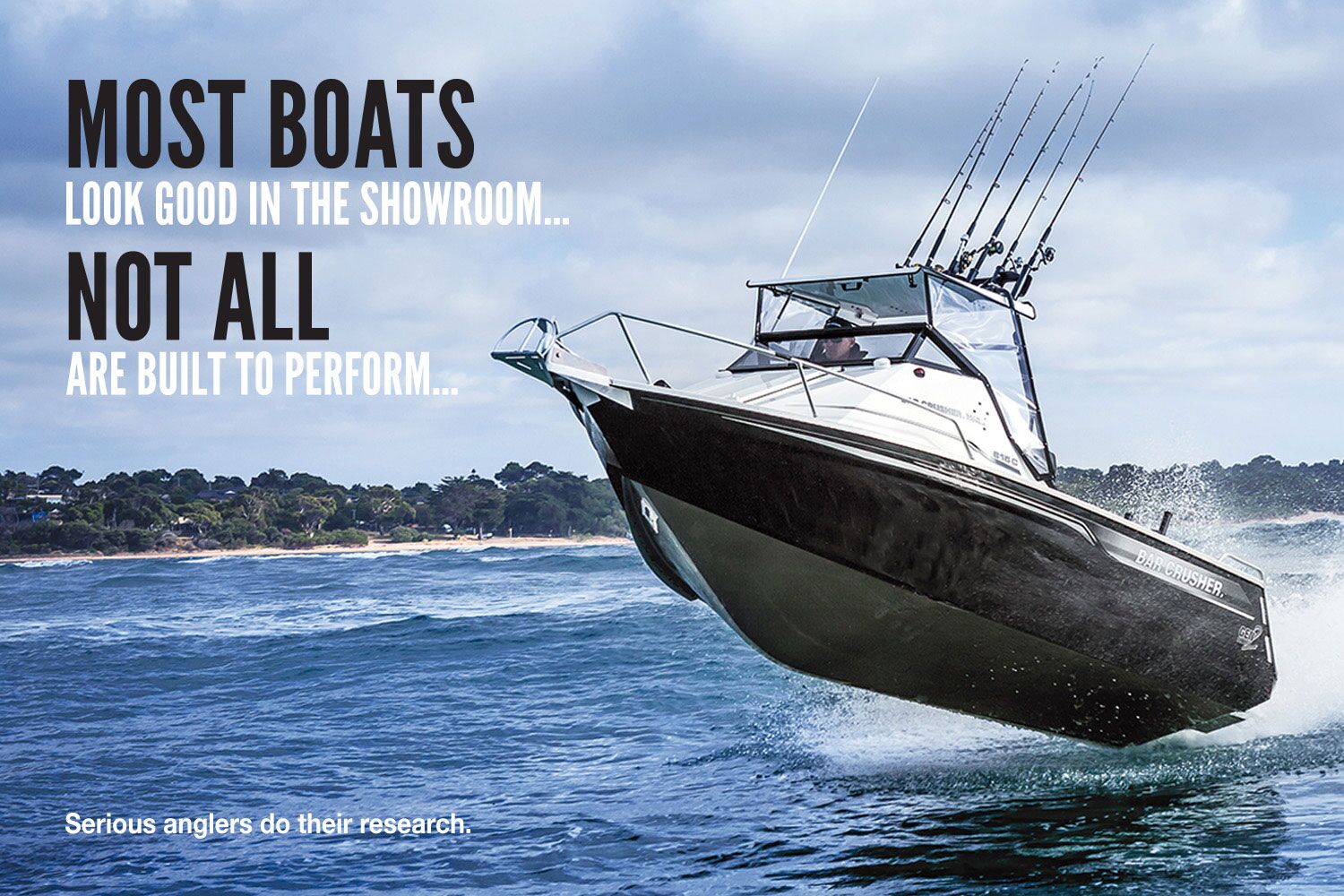 Serious anglers do their research… and the research confirms Bar Crusher delivers an outstanding fishing platform, combining innovative design with exceptional build quality and awesome on-water performance.
Loaded with fishing features others charge as extras, and a level of fit-out that's second to none. Offering easy launch and retrieve, superior hull strength, a soft non-pounding ride, safe water ballast stability, and unrivalled following sea performance. Handling and safety that's hard to beat, through exclusive innovations like the industry-leading Gen2™ hull design and SafeTank™ advanced fuel system, all wrapped-up in a package engineered for strength and durability.
At Bar Crusher, we urge you to do your research.
Download the Boat Buyer's Guide to learn more about plate aluminium boat design and construction.
Browse through the website to see why Bar Crusher has earned the respect of so many owners.
Contact us to take you for a test ride… and you be the judge.
Download now