Cruises effortlessly through 1-2m chop
REVIEW: Bar Crusher 615C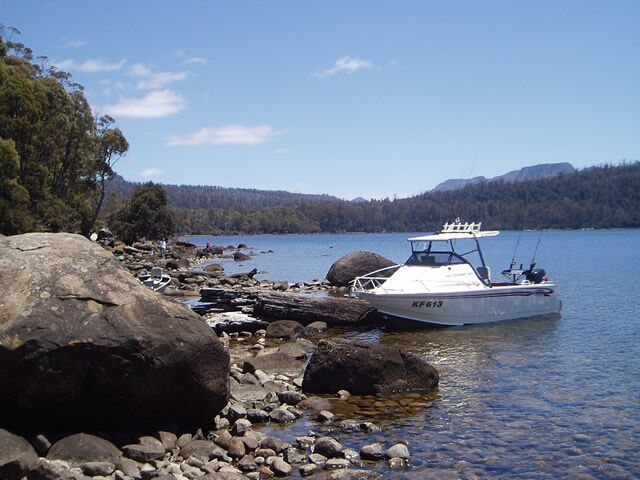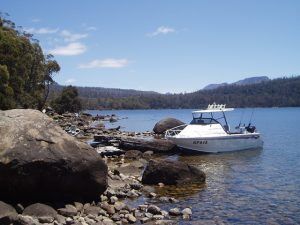 I purchased a Bar Crusher 610C (now 615C) with 115hp Suzuki in September 2006. Over the last year we have used the boat extensively around the Gippsland Lakes and have also taken the boat down to Tasmania last Christmas.
My overall experiences with the boat have been nothing short of amazing. Having come from a similar size pressed tinny, the Bar Crusher surpasses it in every way. My old boat used to ride very harshly and bang a lot in anything over one foot of chop, however, the Bar Crusher cruises effortlessly through 1-2m chop. The boat matched to the 115hp four-stroke is excellent. I am getting double the fuel economy out of a 115hp as I was with an 85hp four-stroke.
The rough water handling of the Bar Crusher is one of its main strengths. I went fishing from Port Albert out to the Cliffy Island group east of Wilsons Prom with four other large blokes (five in total) in conditions that were not conducive to smooth sailing. The Bar Crusher made easy work of the 1.5m chop and maintained a comfortable 18-20 knot cruise out to the islands. The fishing wasn't too bad either with a couple of snapper and some good size flathead.
I not only use the boat for fishing but we also do a lot of family cruising as well. When I took the boat to Tassie, my wife and I travelled up the Gordon River on Tassie's west coast and stayed on the boat for four days, fishing and exploring this wonderful region. Again the boat performed brilliantly, maintaining a nice soft ride across Macquarie Harbour which gets very rough. If it wasn't for the smooth ride of the Bar Crusher I don't think my wife would have made it across the harbour as she has a back injury from lifting heavy patients as a nurse.
We also fished at the very picturesque Lake St Clair (pictured), where my two sons were thrilled to have nine brown trout swimming around in the live bait tank after a 3 hour fishing session. The Barcrusher again showed its versatility as a very competent fresh water fishing platform. I outfished my father who has the all singing all dancing dinghy setup for this type of fishing.
This Christmas we are travelling along the Great Ocean Road then over to Kangaroo Island SA. We are towing the boat, so should have some great adventures and photos over the three-week period.
I am more than happy to speak with any potential new customers if they want an unbiased opinion.
Steve
Victoria