Sensational Samoa
REVIEW: Bar Crusher 615C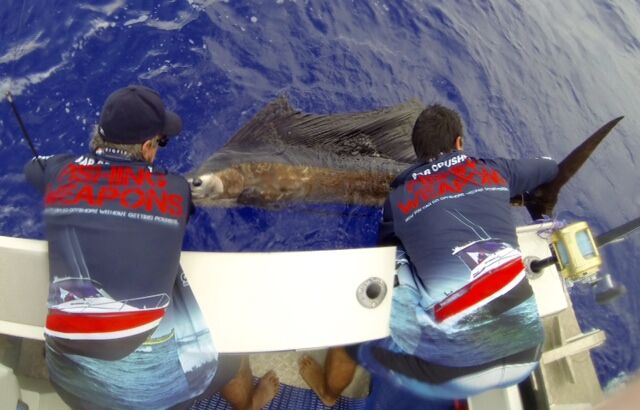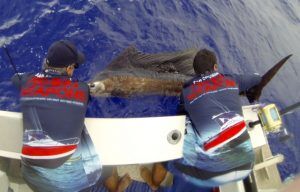 I had my Bar Crusher 610C (now 615C) custom built for fishing in Victoria and Tasmania over two years ago. Recently, my wife, Sue, and I were transferred with work to Samoa in the South Pacific. Fortunately, our Bar Crusher just fitted (width ways) into a 40ft container!
We love Samoa. The place and the people are fantastic; and we've been doing plenty of game fishing, diving and surfing out of the boat on the weekends. There are no proper launching ramps on the south coast of the island, so we've been launching off the beach which has given us access to some of the more remote locations.
My son, James, has been in Samoa for the past month and he recently caught (and released) his first sailfish.
During his stay, my son also invited three of his closest mates over to visit. While trolling on the way back from an epic surf in a remote location (surfing out of the Bar Crusher) we found a school of bait being worked by a lot of blue marlin and big yellowfin tuna. We hooked up and landed two yellowfin – the largest around 70kg. The boys were absolutely stoked with a great day out on the Bar Crusher!
We've caught and released a lot of different species of fish over here, including blue marlin to 230kg, yellowfin tuna, mahi mahi, GTs, wahoo, dog tooth tuna, Spanish mackerel and many others.
As we're often the only boat out fishing, having confidence in our boat is paramount. We've experienced some big tropical storms while out fishing and the Bar Crusher has handled it all really well – even the worst conditions. I couldn't be happier with our boat and the decision to ship it to Samoa.
Mat
Samoa