Second one with a third in sight
REVIEW: Bar Crusher 670HT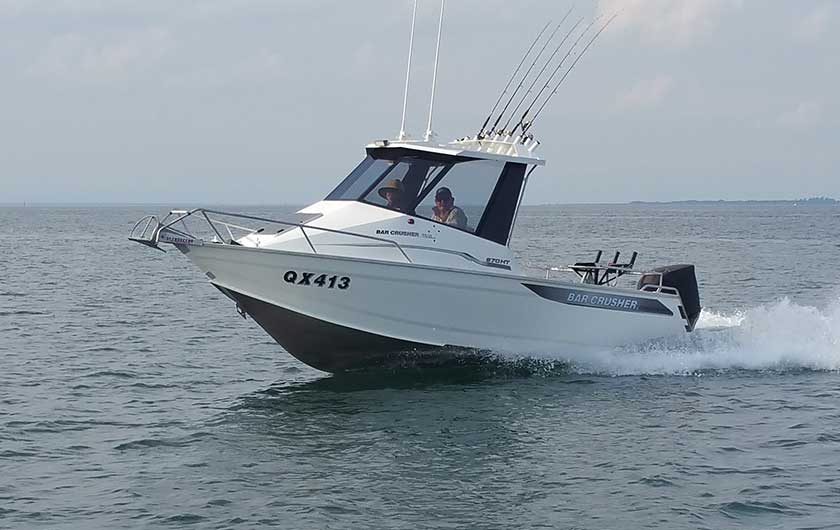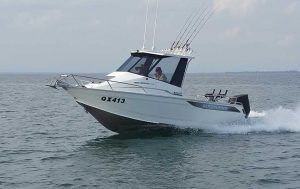 This is my second Bar Crusher boat. Starting off with a 610C, the natural progression for me was to the 670HT.
The big difference between the two boats (other than hull length) is the protection of the hard top. In windy, raining conditions the large sheltered area is great to get in behind out of the weather. Likewise, on hot summer days it provides very welcome shade from the sun. It's wonderful.
I regularly fish offshore from the Victorian and South Australian coast and the boat delivers a solid and confident ride. This is very noticeable running out to the Continental Shelf off Port McDonnell chasing big tuna, and also during choppy conditions on the bay when it's not uncommon to be heading back to the ramp in a metre or two of wind chop. I've taken owners of fibreglass boats out in my boat and they are amazed at the smooth ride.
During the build and quote discussion, I decided to go for a 175hp Suzuki outboard. Without a doubt, this was the best move as it's a great match to the hull. Unreal acceleration out of the hole, great cruise speed and fabulous fuel economy for the regular 30nm runs offshore.
Towing the boat is easy. As a 6.7m boat I know it's there, but it sits straight behind the car. That's a well-designed boat/trailer package for you! Launching and retrieving a boat of this size by myself, which I do quite often, is also very easy – thanks to the Bar Catch system.
Thank you Bar Crusher for supplying me with a great boat for the second time. I am looking forward to my next upgrade to the 730HT!
Glenn
Victoria