Absolutely love it
REVIEW: Bar Crusher 490C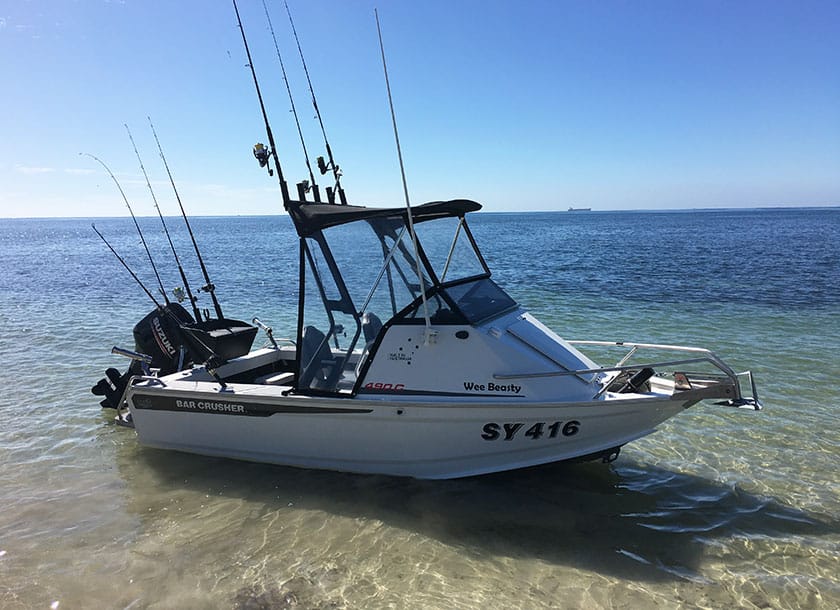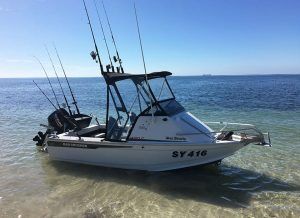 I've clocked up 210 hours in my 490C over the past 12 months I've owned it and absolutely love it.
This Bar Crusher boat is super versatile. I've used it for freshwater trolling, throwing lures for bream and estuary perch, inshore whiting and squid trips, as well as regularly fishing offshore for southern bluefin tuna, gummy sharks and school sharks.
The 490C is extremely capable offshore for its size. I feel safe fishing in the knowledge the boat is sound in terms of its structure, fit-out and operational reliability.
I regularly fish in deep water with big tides, hard currents, large ocean swells and exposed conditions, often with two large blokes onboard. Fishing with confidence allows me to try new things and go to new places I otherwise might not. I went out through Port Phillip's notorious 'Rip' for the first time the other day, and the 490C handled beautifully. I also enjoy fishing the lighthouse area off Cape Otway and off Cape Nelson (Portland), which are pretty serious stretches of water, and I'm so impressed with how the boat handles rough water in these locations.
As further testament to its all-round versatility, one of our stand-out trips was doing a three-day camping trip up the Glenelg River where we took the boat (rather than the car) loaded with all our gear and covered plenty of kilometres and caught plenty of fish. It was a great trip and the 490C handled it all superbly.
The 490C also costs very little to run and doesn't burn a hole in my pocket every time I use it. In good offshore conditions I have at times got upwards of 3.5km/L over the whole day's fishing. With a 60L fuel tank, that's further than you're generally going to need to travel to find fish! I often come back from a full day fishing offshore with 3/4 of a tank of fuel left. The fuel economy on flat water in the bay or an estuary is, as you'd expect, even better.
I often fish solo, so when I was looking for a new boat I wanted a boat that was very capable and versatile, yet easy to handle, manage and maintain… that's why I chose Bar Crusher.
The 490C tows easily, is very straightforward to launch and retrieve thanks to the Bar Catch system, it handles swell and wind chop really well for a boat of its size, and is easy to clean and maintain. This means I spend more time fishing rather than fussing over the boat.
I'm looking forward to many more great hours on the water!
Peter
Victoria