Built exactly how I wanted it
REVIEW: Bar Crusher 615WR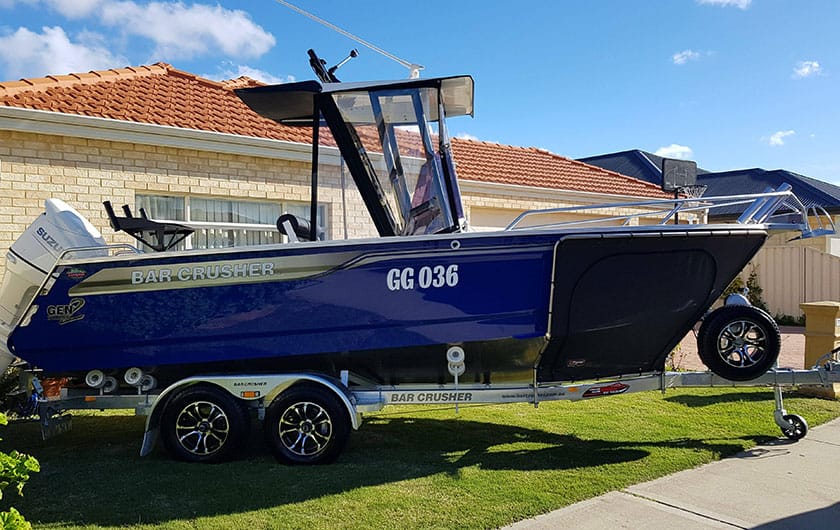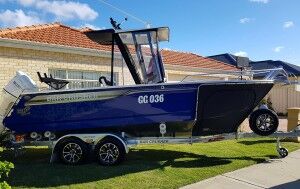 The 615WR is my dream boat! It's built exactly how I wanted it and I'm loving every moment on the water.
I owned a 535SC for four years before ordering my second Bar Crusher. I do a lot of barra fishing, but the 535SC was a just a bit too small for where I wanted to fish offshore.
The 615WR is the perfect upgrade, providing the best of both worlds for the fishing I do over here in WA. The boat rides like a dream, it eats up the chop with ease and I can sit down comfortably no matter what the conditions.
My family also loves this boat, with the removable clears around the centre console providing extra protection when the weather really blows up.
The 210L long-range fuel tank has proved a great upgrade, as I often do 170km round trips offshore. With the 140hp Suzuki I average 1.8km/L.
The boat's construction is first class. As a welder myself, I can't fault anything – the welds are outstanding, the boat is finished exceptionally well and the fit-out is 100 per cent quality.
The custom-designed trailer and the Bar Catch® launch/retrieve system is another big highlight of this rig for me. Drive on, drive off – and no winching!
Luqman
Western Australia