Premium bolster seats
13 April 2021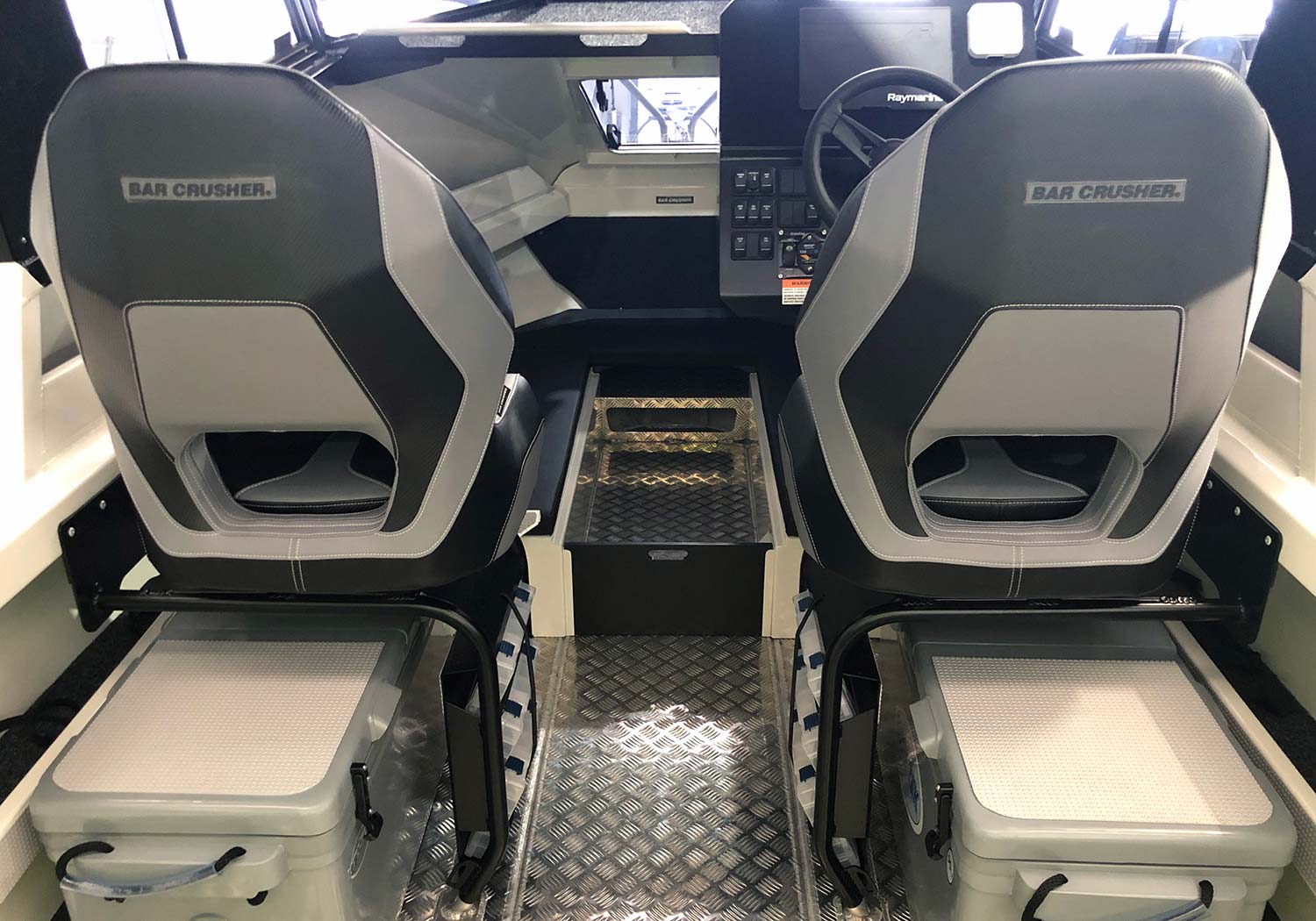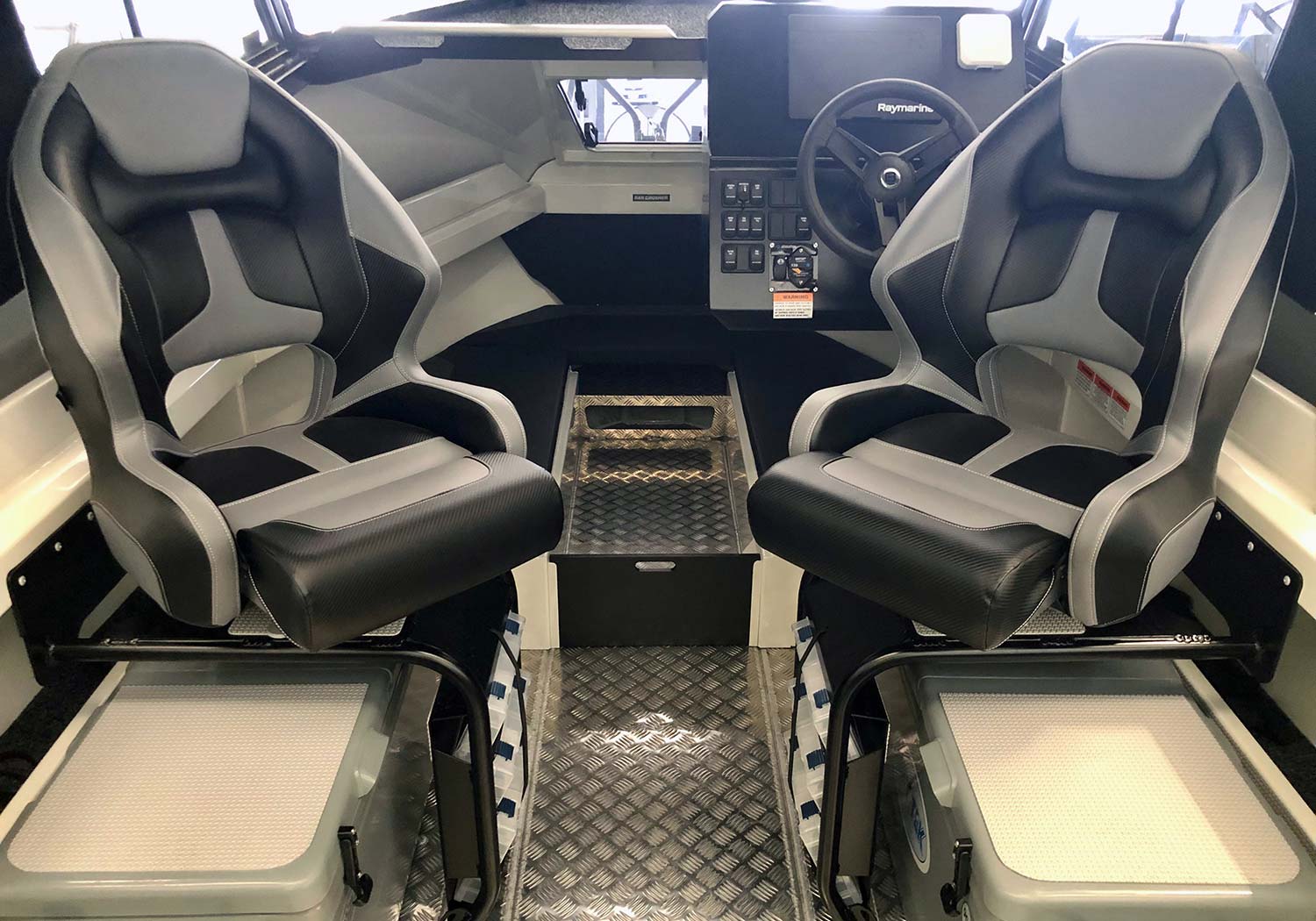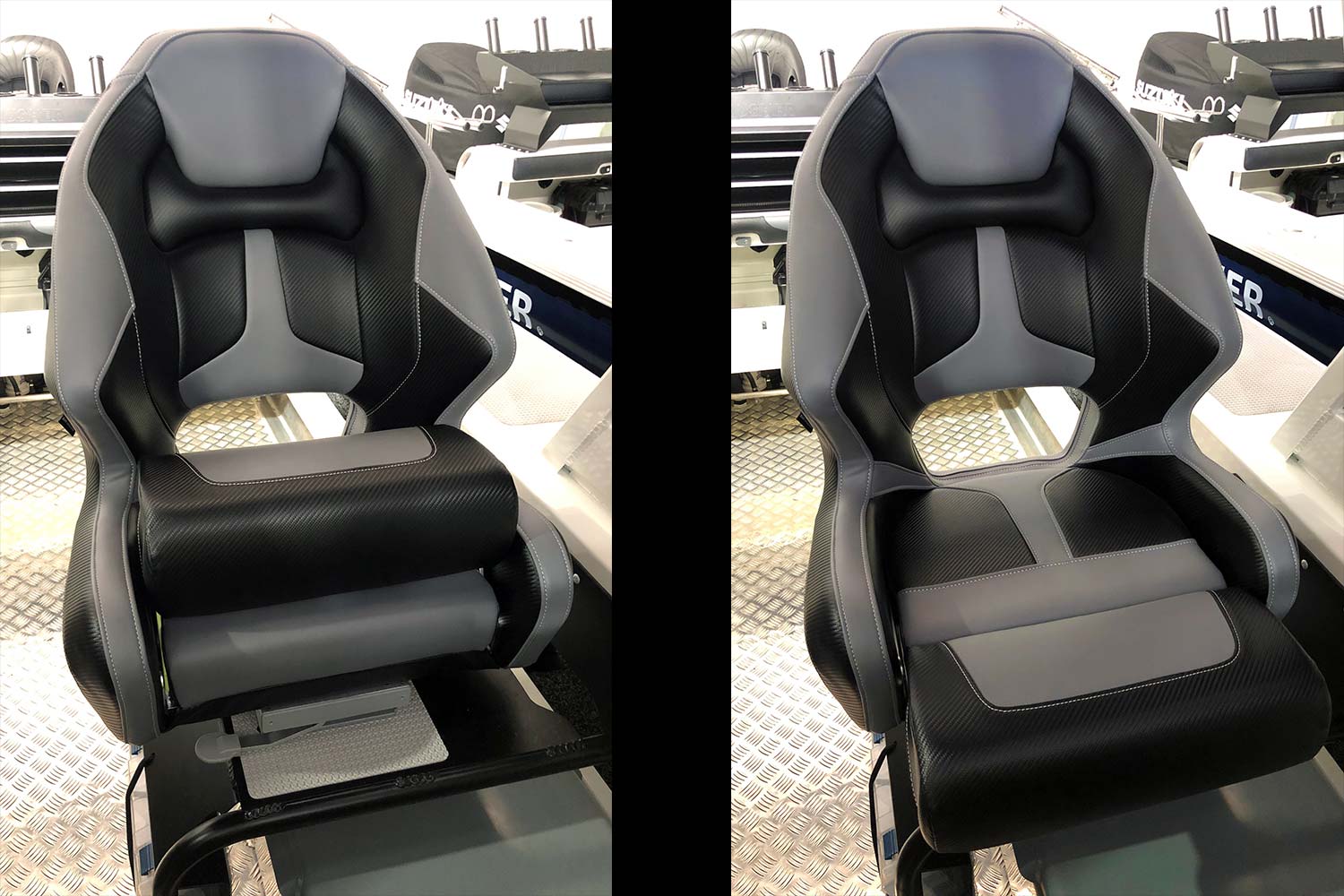 Continually setting new standards in plate boat design and construction extends right through to what we put into our boats… and our latest bolster seats are case in point.
Inspired by Recaro racing seats, these premium bolster seats have been designed for maximum strength and support whether standing or sitting. After many months of testing (as we do with any product we fit to our boats), we can confirm they're also as comfortable as they look!
Ergonomics plays a big role in serious fishing boat design, so we know experienced anglers will appreciate these premium-quality boat seats.
These new seats replace the previous bolster seats we've been fitting for years, and are fitted as standard in our BR Series models (615BR, 670BR), C Series models (575C, 615C, 670C), HT Series models* (585HT, 615HT, 670HT, 730HT), WR Series models (615WR, 670WR), and XT Series models (670XT, 730XT, 780XT).
The new seats are exclusive to new builds, therefore they are not available for retro-fit upgrades via Bar Crusher HQ.
Use our online boat builder to spec-up your Fishing Weapon!
(*Our 780HT will continue to be fitted as standard with our premium king/queen pilot seats.)