It's getting a good workout!
REVIEW: Bar Crusher 615XS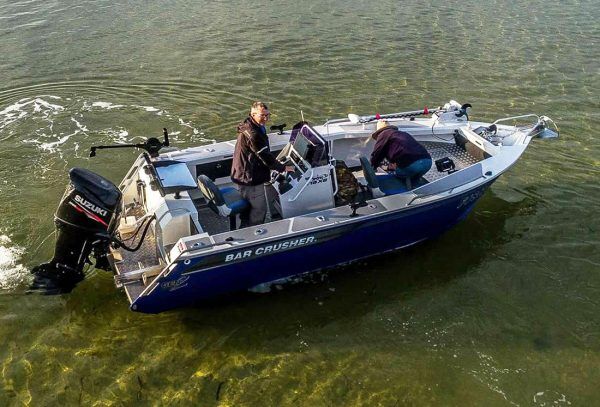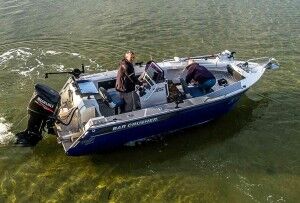 Having previously owned three other Bar Crusher boats – a 560C (now 615C), a 670C and a 670HT – I recently took delivery of a 615XS. I wanted one boat that would cover all of the fishing I do, and I've clocked up 40 hours on it pretty quickly – a mix of estuary, inshore and offshore fishing.
I'm really happy with the boat's performance as an estuary lure fishing platform. As a 6m boat, I was initially a bit concerned it would be a bit unwieldy while fishing around snags, but that has not proved the case. It's an extremely effective platform and I've been having a great time targeting estuary perch and bass in the local river.
Inshore and offshore it's very useful for actively lure casting, with heaps of room to move around the rear centre console and cast – especially with two or three people onboard. I really like this form of fishing, so I'm very happy with that!
We chased a few kingfish last week – casting stickbaits and downrigging livebaits. Conditions ranged from smooth to horrible when the wind got up. The 615XS proved it's equally at home in the calm water as it is in the chop and slop.
I haven't done much trolling as yet, and am looking forward to marlin season when I'll get the outriggers on and troll lures and skip baits for black marlin and striped marlin around the shelf.
We have a trip planned out west early next month targeting Murray cod and we're also hoping to head down to Mallacoota before Christmas to catch a few bream and flathead.
It's getting a good work out as an 'all-rounder'!
The ride with the rear console is outstanding – all my fishing mates are blown away with the soft ride, especially in choppy conditions. Stability is excellent, and the storage is far more encompassing than I originally thought.
The boat looks awesome too, especially with the outriggers and downrigger set up… and it's working fantastically as a multi-purpose Fishing Weapon.
I love the versatility of the 615XS… I can fish for bream and bass one day, big kingfish the next, as well as target species as diverse as trout, Murray cod, snapper and marlin. Not many boats can boast that sort of flexibility!
Jim
New South Wales