It's all about versatility
REVIEW: Bar Crusher 535XS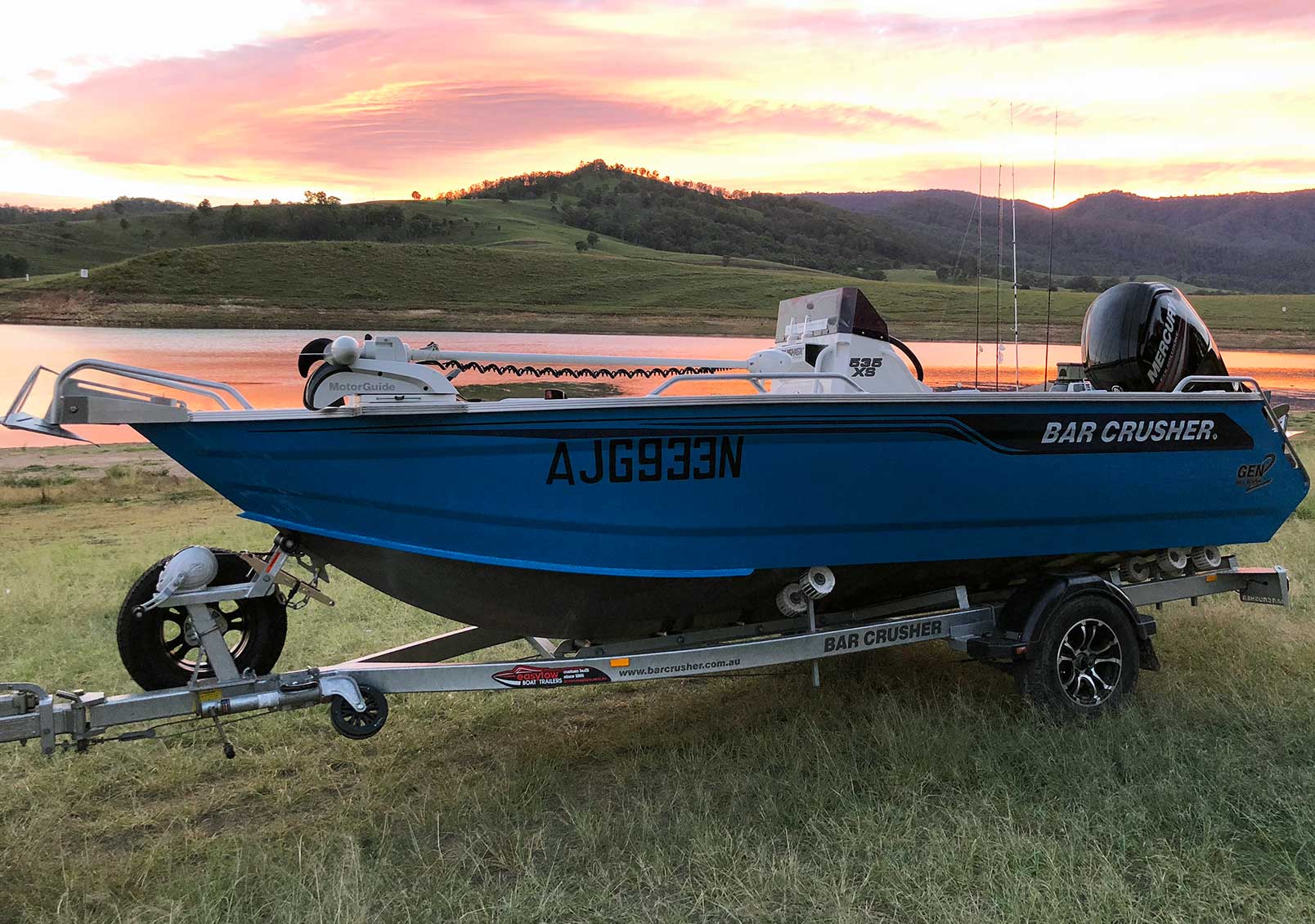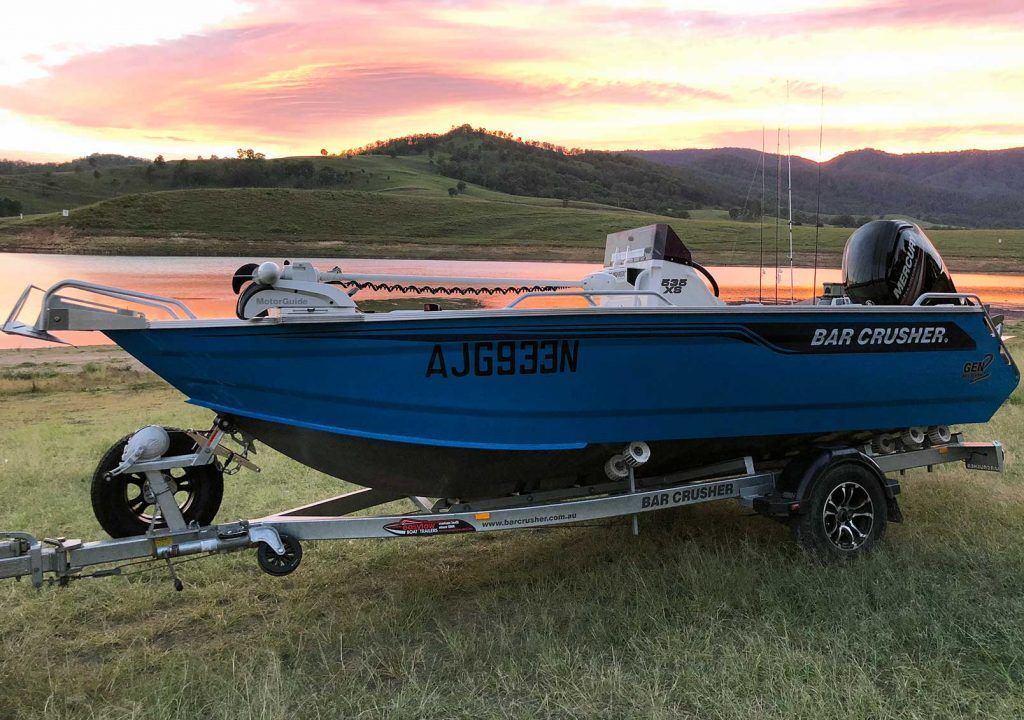 I've owned my Bar Crusher 535XS for two years now and couldn't be happier.
Boats usually involve a compromise and I know from experience there's no such thing as a perfect boat… well, the 535XS comes pretty close!
Why do I consider it such a perfect boat? To me it's all about versatility. I enjoy so many different styles of fishing – and have a young family who enjoys boating. Therefore, I need a boat which can take advantage of everything from freshwater rivers to large coastal estuaries and offshore. When the family wants to join me, the emphasis moves away from fishing to simply enjoying a day on the water. On those days, safety and fun take priority.
The 535XS is a great size for accomplishing all of the above. In the smaller rivers and dams chasing native fish such as bass and cod, a bow-mount electric motor helps move the boat quietly between snags and shallow water. On the flip side, when fishing in saltwater, the boat's solid construction and Gen2® hull makes the ride through chop comfortable, safe and dry.
Stability is another important attribute and the 535XS has it in spades. Thanks to the Quickflow® water ballast system, the flooded keel keeps the hull's sharp entry rock solid at rest. Whether I'm fishing in freshwater, offshore or enjoying a day out with the family, this level of stability is a welcome feature!
Centre console boats feature plenty of space and that's another great feature of this boat. I usually fish with two or three people onboard, but I have fished four comfortably. That's pretty good for a boat of this size.
Storage for gear and rigged rods is excellent and there's loads of space for marine electronics on the console and on the bow near the electric motor.
On the road, it's very easy to tow with a moderate size car, while storage is possible in an average-size garage.
All up, the versatility, safety, ease of use, and low maintenance, makes Bar Crusher's 535XS a great choice!
Scott
New South Wales