Pre-season boating checklist
1 September 2021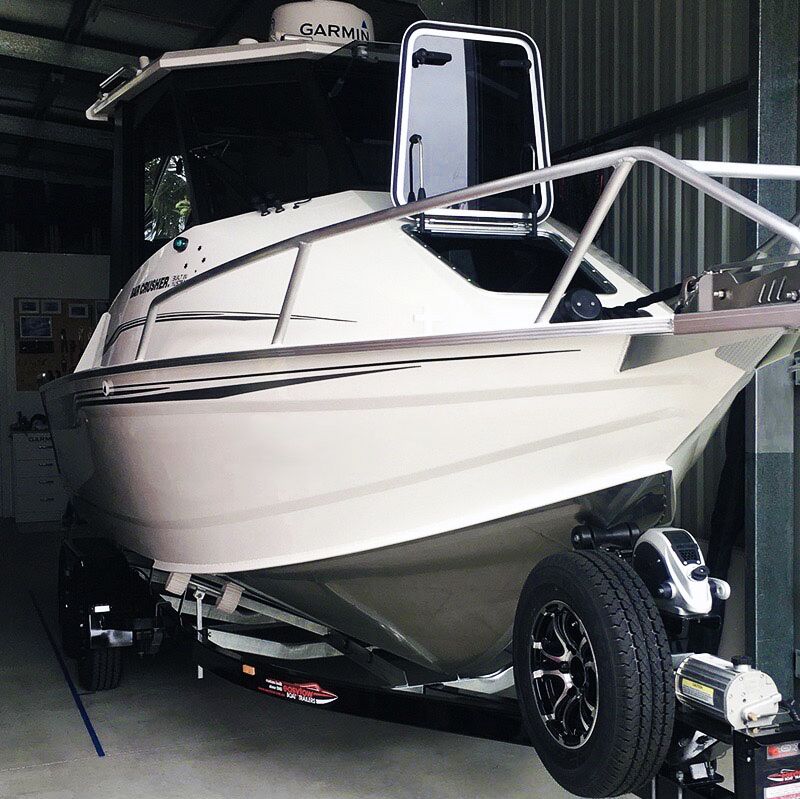 The days are gradually getting longer, the sunsets more orange, and the temperature (of the air and the water) is creeping up… summer is on its way!
If you don't use your Bar Crusher much over winter (or even if you do), here's our brief list of things to check before the AFL and NRL seasons wind-up for another year and the peak fishing and boating season begins.
Bring on summer!
Engine
Regardless of manufacturer claims, it's always a good idea to have your outboard engine serviced once a year. Late winter / early spring is a popular time, to ensure your boat is ready to hit the water as soon as you are.
Annual servicing of your engine – be it a two-stroke or four-stroke outboard – not only extends the engine's life; a regular maintenance schedule helps with greater resale value down the track.
Book-in your engine service now.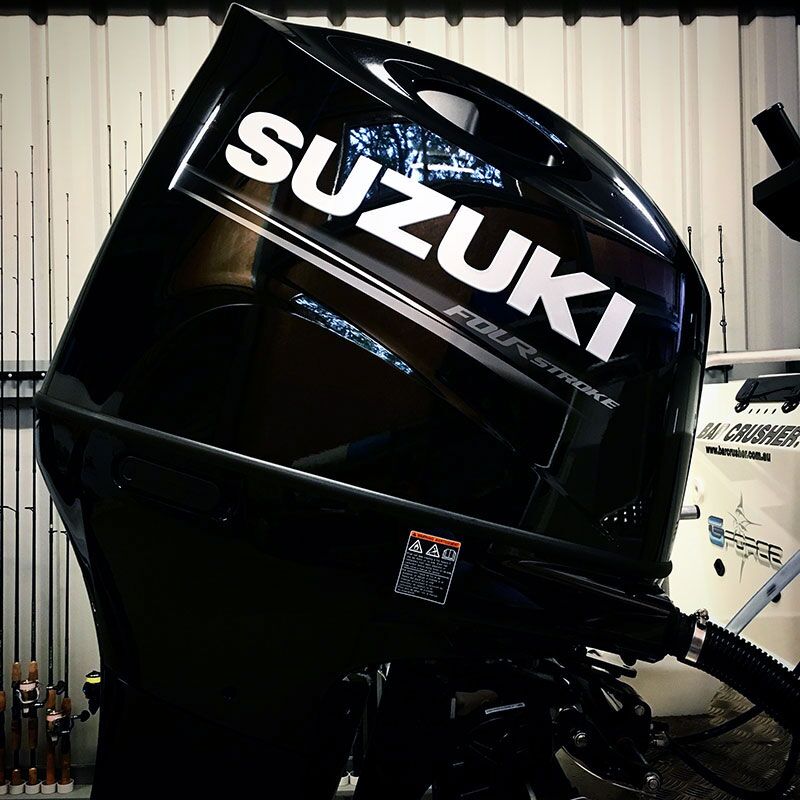 Propeller
Inspect your propeller for dings, pitting, and distortion. Damaged propellers can result in reduced top-end speed and fuel economy, as well as cause poor handling and unwanted vibration (which has the potential to damage the engine's drive train). Also check the propeller is secured properly and the prop shaft has adequate marine grease on it.
Batteries
Check your batteries are holding their charge. Most later model Bar Crusher boats are equipped with a CTEK charging port in the dash, which has small LED indicator lights to confirm the charge state of your batteries.
The LED lights indicate as follows:
Green – indicates battery is above 12.65 volts. Green light will also show when battery is being charged.
Orange/Yellow – indicates battery is between 12.40-12.65 volts. Orange/Yellow indicator is normal to be showing at most times of standby.
Red – indicates battery is below 12.40 volts. Red light will also show when accessories are left on and potentially can flatten battery.
Also check the battery electrolyte level. Remove the caps from the top of the battery and check the level of fluid inside. If the plates are exposed, add distilled water until covered. If there's build-up around the connection terminals, use a solution of baking soda and water to clean them, then cover lightly with grease.
Accessories
It's worth checking all accessories are functioning properly, especially if your boat has been sitting idle for a few months.
Depending on what accessories your Bar Crusher has fitted, check the operation of your navigation lights; anchor (mast) light; cabin light; coaming lights; roof-mounted lights; 12V power outlet; bilge pump; livebait tank pump and any other accessories.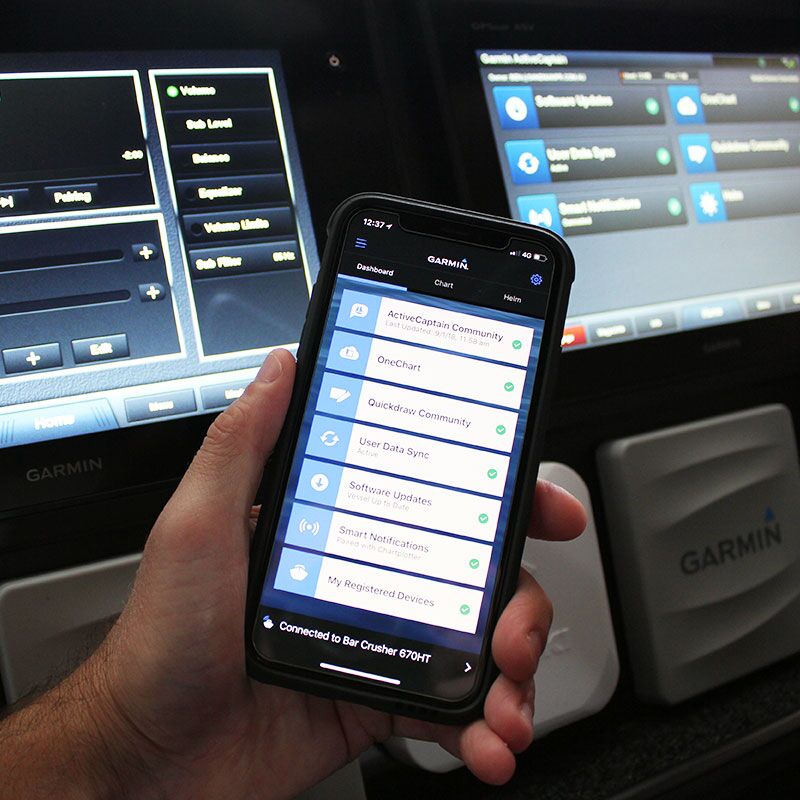 Marine electronics
Most marine electronics brands regularly release software updates for their sonar/chartplotter units, marine radios and multifunction gauges. Check your brand's website and/or app to see if any updates are available and run these updates through your marine network before the season begins.
Anchor
Check the anchor, chain and rope are free from corrosion and/or fraying. If you have an anchor winch, ensure it's in good working order. (Once you've had an anchor winch, it's difficult to go back to heaving it yourself!)
Bungs
While you should always store your boat with the bungs out, check you haven't inadvertently left them screwed in tight all winter and the rubber O-ring hasn't compressed or perished. If so, they're just a few dollars to replace from your Bar Crusher dealer.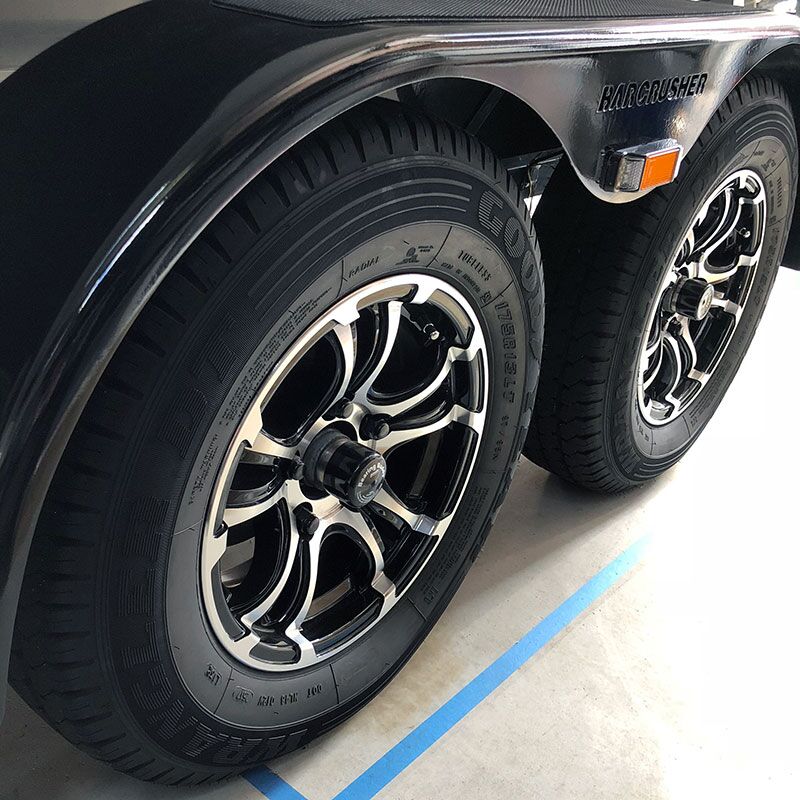 Trailer
One of the most important parts of any trailer boat is the trailer itself. Servicing your trailer once a year should be considered as important as servicing your engine.
Check your trailer to ensure the safety chain, winch, jockey wheel, rollers and skids are all in good condition. Lubricate the wheel bearings, check tyre condition and pressure, and ensure all lights are working. If your trailer is equipped with electric brakes, ensure the power source is adequate and the brakes are functioning well.
Also check the trailer connection and the socket fitted to your tow vehicle. Quite often, problems with trailer lights not working can be quickly traced to a corroded connection.
Safety equipment
While your safety gear probably lives in your boat year round, check it all carefully to ensure your PFDs (lifejackets) are in good condition and working order, flares and EPIRB are within their expiry date, torch batteries are new, and that your first aid kit has everything you might need.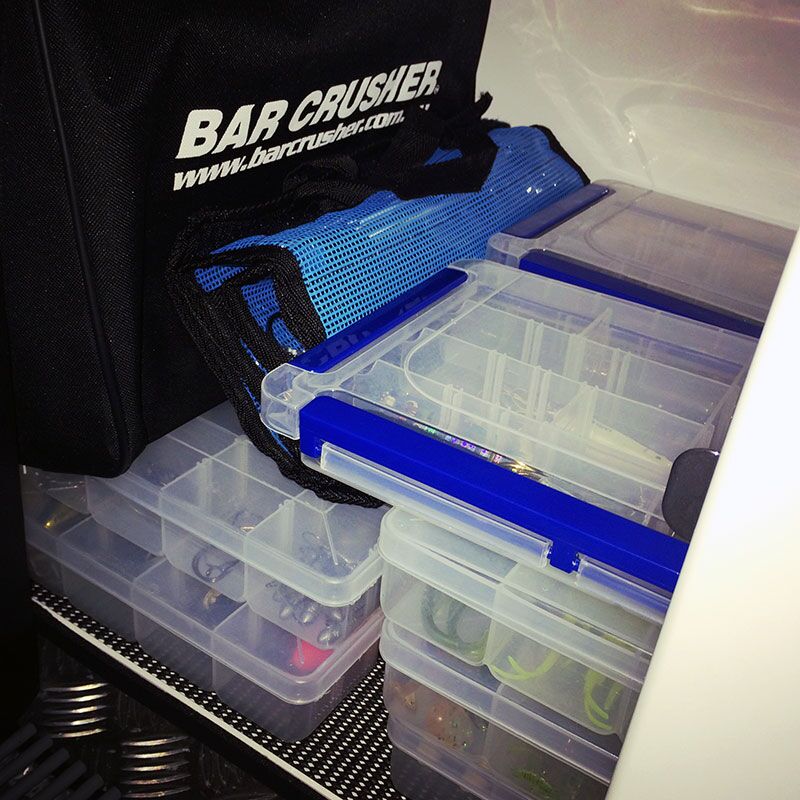 Fishing gear
Last, but certainly not least, stock up on fishing gear!
Even if you have a full arsenal of rods and reels, we can never have enough lures and other terminal tackle. Ensure you have everything you need for the season ahead to cover all of the species you target.
Spool your reels with fresh line, re-tie doubles, leaders and rigs. Ensure you have a good supply of everything you might need in your boat at all times. (You never know what you might come across… like the big striped marlin that swam up to check us out while we were jigging for kingfish off Sydney in the middle of June. Be prepared!)
For more information on getting your boat ready for summer or general advice on looking after your Bar Crusher, contact us or your nearest Bar Crusher dealer.