Stylish new look for smaller Bar Crushers
20 March 2017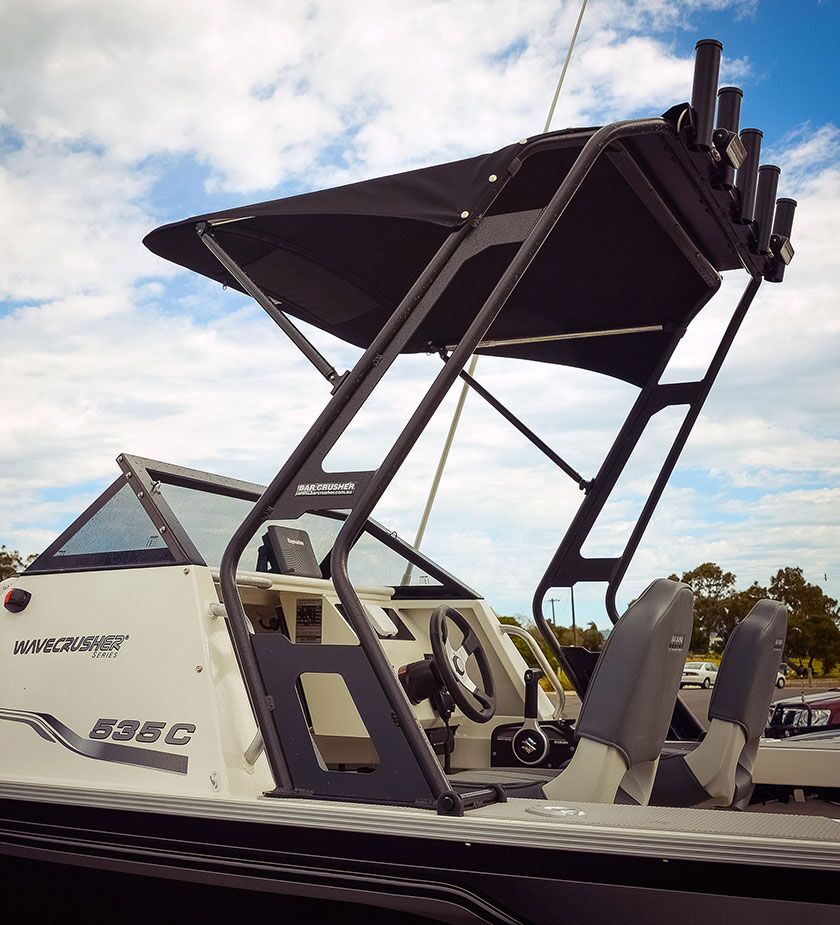 Australian plate aluminium boat manufacturer Bar Crusher has introduced a new folding targa rocket launcher for its Wavecrusher series (490C and 535C).
Offering a stylish alternative to traditional bimini tops with polished alloy tubes seen on most boats in this size range, the new rocket launcher is available as an option with or without the forward bimini extension. The targa rocket launcher is also stronger than most rocket launcher designs seen on smaller boats, so it can provide another secure grab rail for those onboard if conditions get rough.
The ability to simply and quickly fold down both the roof and the toughened safety glass windscreen of each model – to reduce on-trailer height by up to a metre for easy storage in most standard garages – is one of the many reasons Bar Crusher's C series is so popular around the country. The new targa rocket launcher retains this functionality, at the same time adding some extra style to complement the on-water performance.
Built on the industry-leading Gen2® hull with Delta Flare®, the Wavecrusher series incorporates all of the exclusive innovations and advanced engineering of larger Bar Crusher boats – such as the Waveslicer® deep-V, non-pounding hull for an ultra-smooth ride, Rigideck® engineered sub-floor system for maximum hull strength, and Quickflow® water ballast technology for excellent stability at rest – albeit in scaled-down package. (Don't be fooled by their size… the 490C and 535C are very capable boats!)
Renowned for quality construction, superior performance and maximum fishability (with a range of standard features other manufacturers charge as extras), every Bar Crusher boat is factory-packaged on a custom-designed trailer, which ensures towing, launching and retrieving is a breeze. Self-centering and aligning perfectly every time, Bar Crusher's innovative Bar Catch® system also allows for single-handed launch and retrieve.