BOAT BUYING TIPS (9) – Boat trailers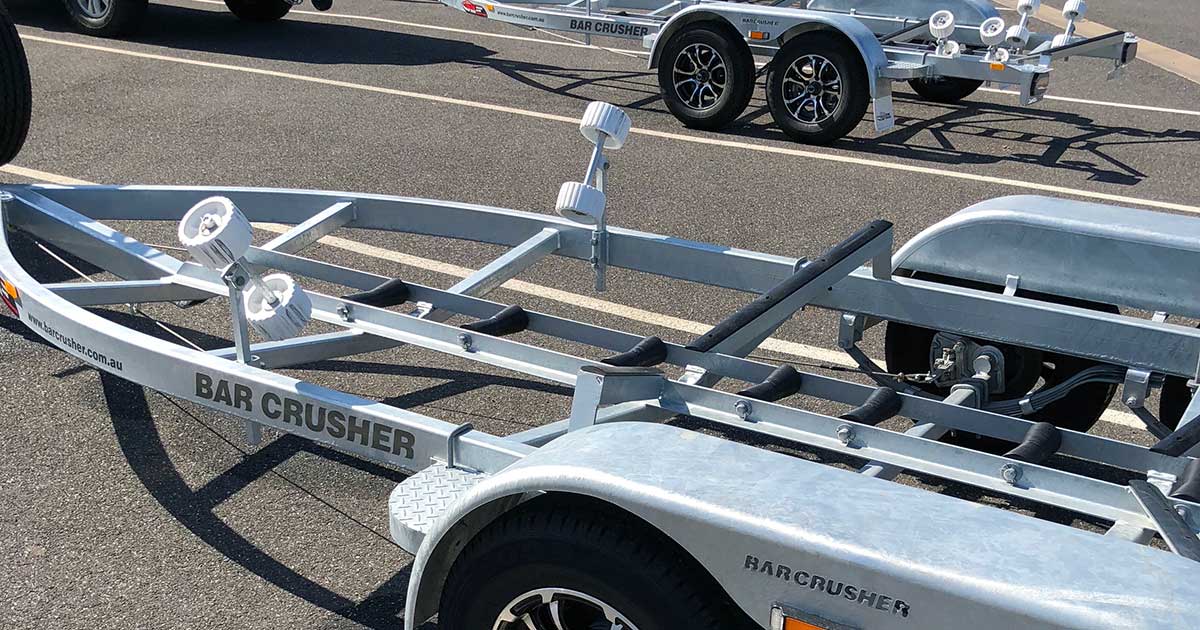 The trailer is one of the most important – yet regularly overlooked – aspects of any trailer boat.
Anyone who has sat at a boat ramp for an hour or two will have seen people struggling to get boats on trailers. Some boat trailers don't work well because the set-up isn't right for the boat.
A trailer must have guides and skids in the right place to ensure the boat self-levels and self-aligns. If the skids and guides are in the right place, the boat will be easy to drive on and off the trailer.
FACT: Every Bar Crusher boat trailer is custom-designed to fit the specific hull, which makes towing, launching and retrieving a breeze…
Just like our boats, our trailers are built in Australia and are of exceptional quality.
Every Bar Crusher trailer has a full ladder of keel rollers up the centre for support, wobble rollers at the bow and stern, as well as V guides to ensure the boat self-aligns and self-levels perfectly every time. Add to this quality galvanising, quality alloy wheels, quality suspension and a rigid frame design, and the result is a perfectly-matched package.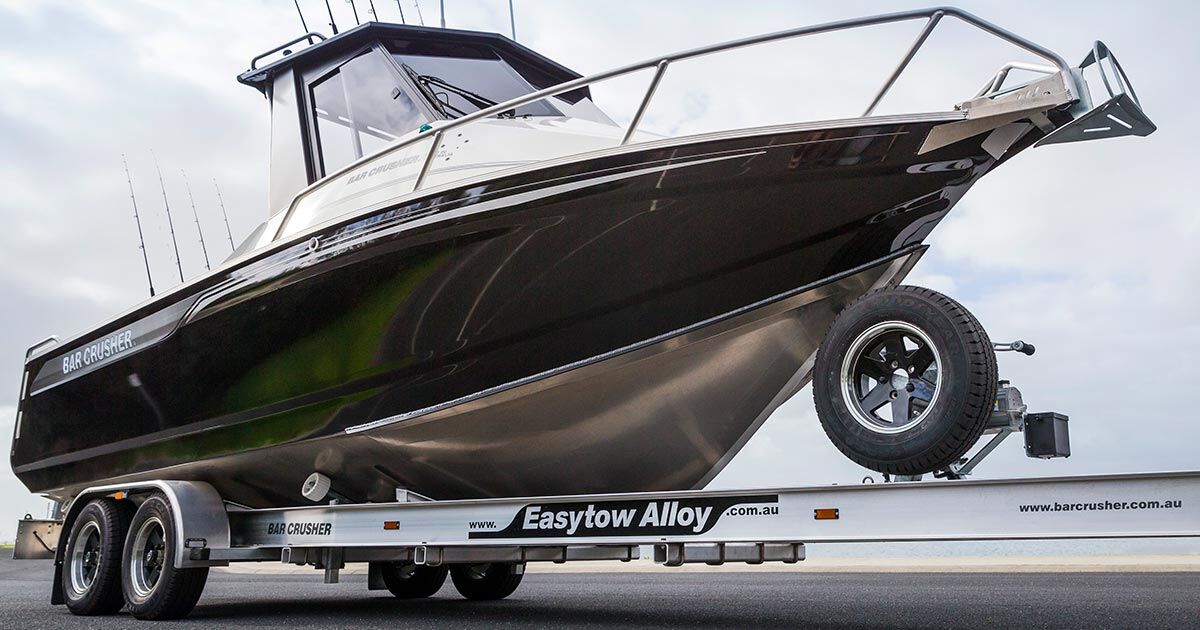 In addition to our premium-quality galvanised trailers, we also offer a series of alloy trailers (available as an option with the 615, 670, 730 and 780 hull series), which shed up to 100kg off the tow weight of the larger models.
With heavy-duty beam rails, the alloy boat trailers feature torsion bar axles, stainless steel callipers, vented rotors and a full keel roller system, similar to that on the galvanised version.
SINGLE-HANDED LAUNCH AND RETRIEVE
Every Bar Crusher boat trailer also leaves the factory with our exclusive Bar Catch® system, which assists with single-handed launch and retrieve.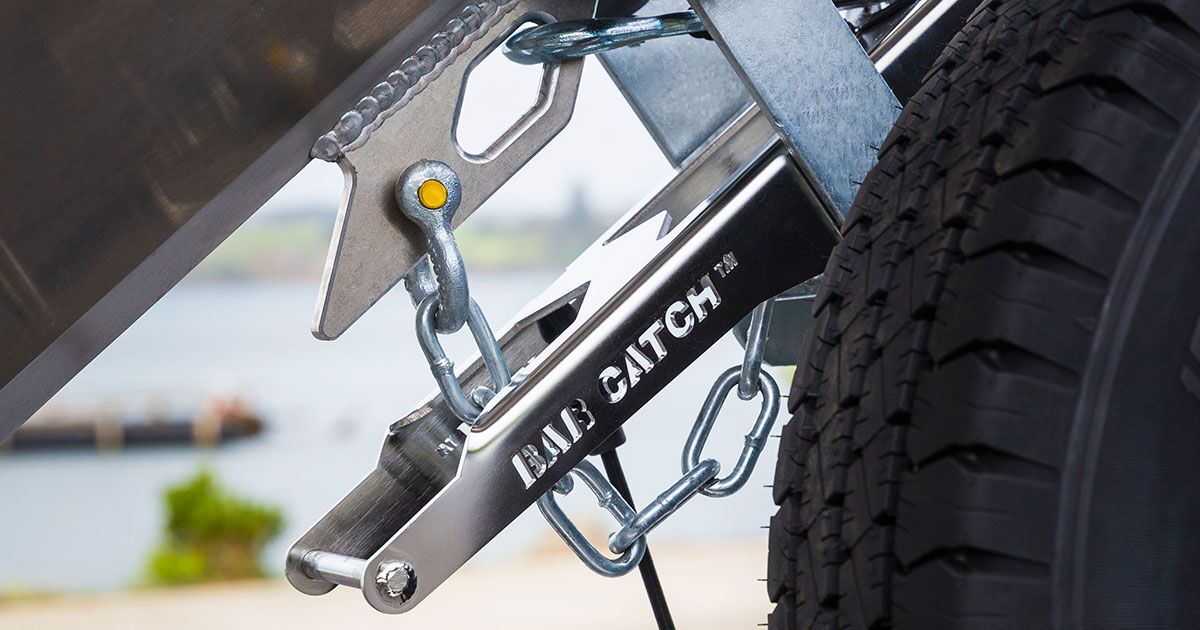 This stainless steel boat catch is mounted to the winch post to allow you to drive on and off the trailer with ease. It's perfect for those times when you're putting the boat in or pulling it out on your own.
Again, this feature is standard with every Bar Crusher!
Download FREE Boat Buyer's Guide