Special Edition missiles launched
11 September 2017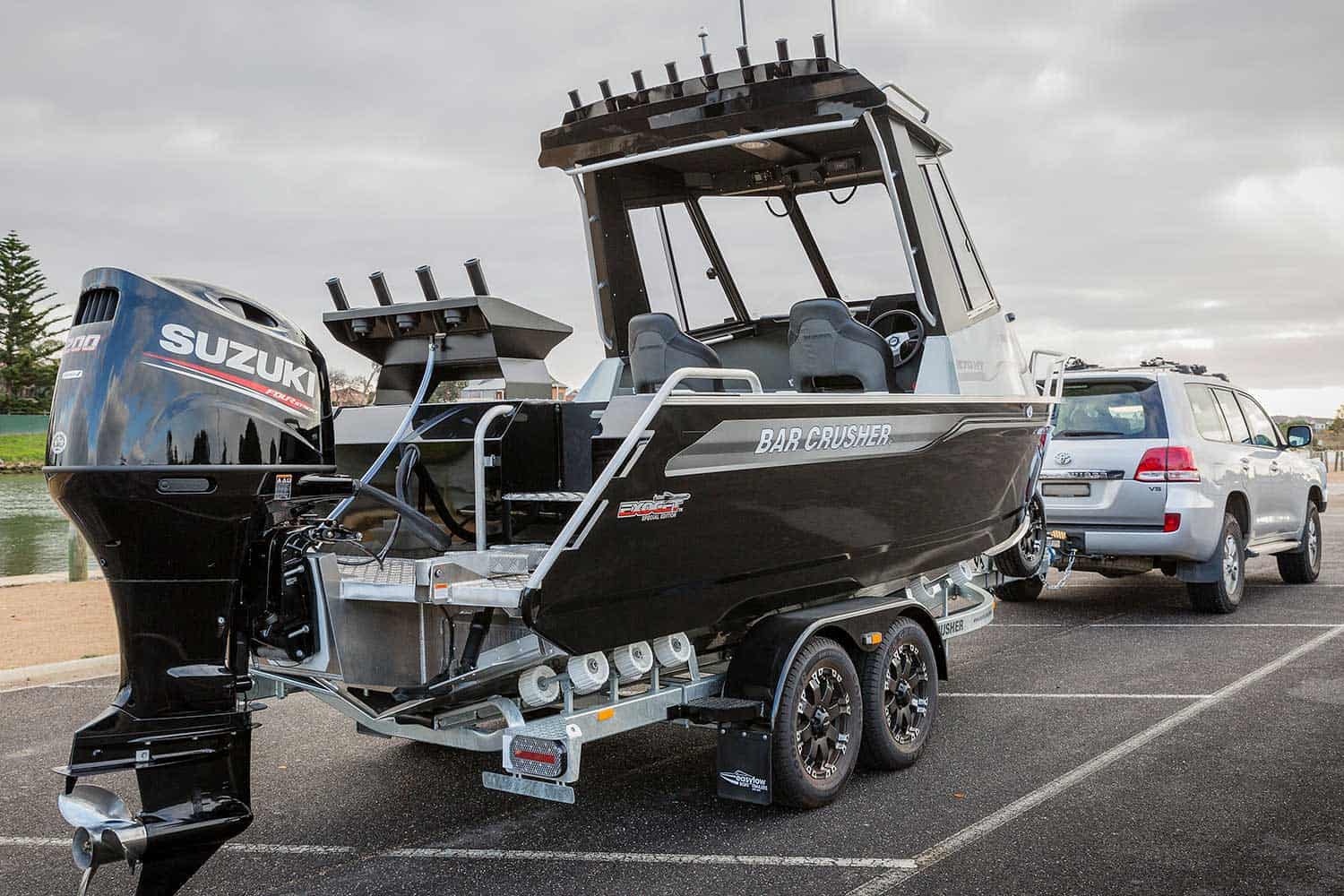 670HT Exocet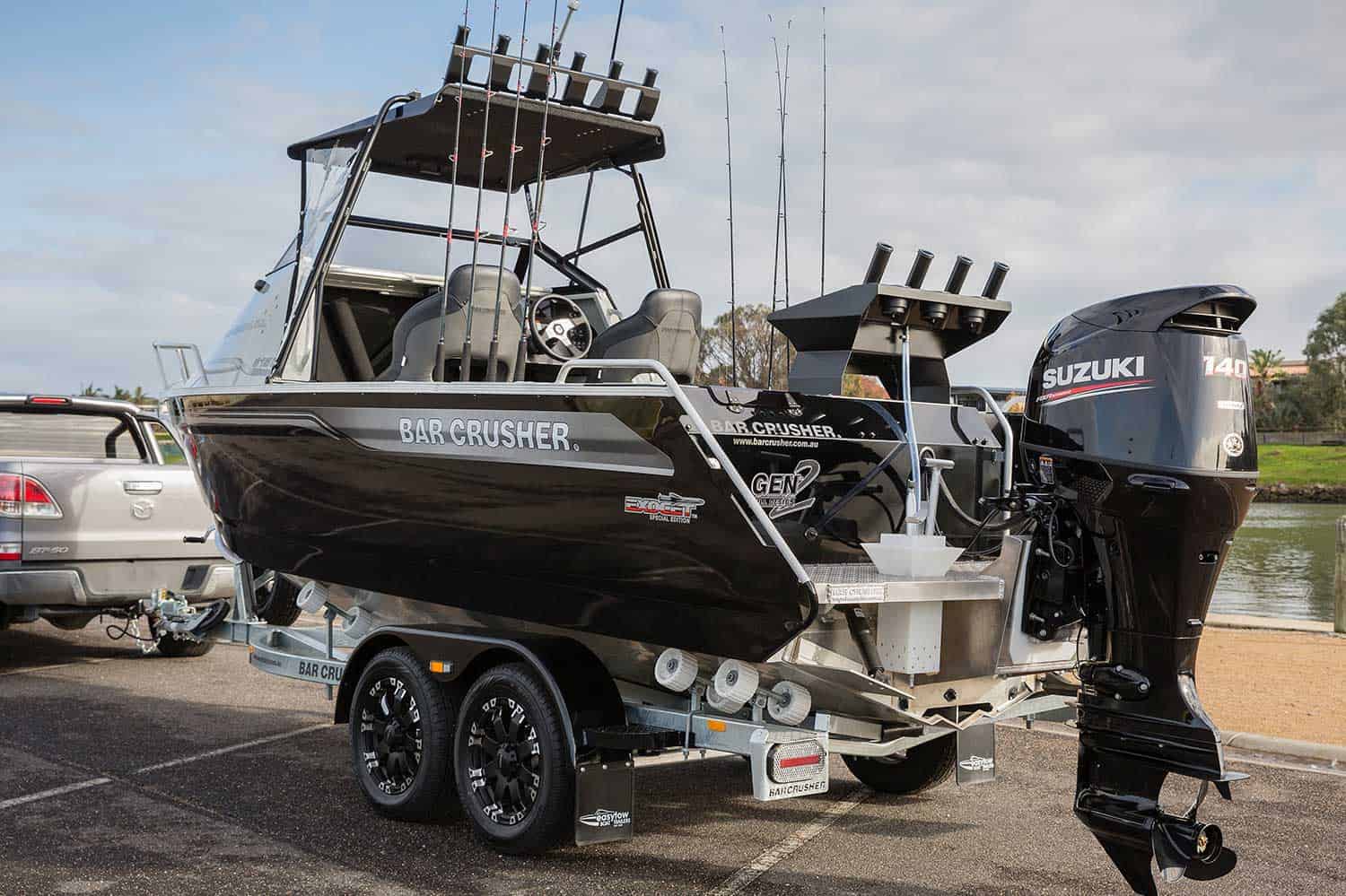 615C Exocet
Australian plate aluminium boat builder Bar Crusher has launched its latest special edition series – the 'Exocet'.
Named after the French-built 'flying fish' missile, the Exocet follows the success of Bar Crusher's previous special edition series, the Apache, which was released in 2010.
Available in two versions – the 615C Exocet and 670HT Exocet – the new special edition models incorporate all the standard features found in every Bar Crusher boat, as well as a range of extra inclusions and unique features.
These include:
– distinctive paint scheme: aircraft grey with gloss black transom, roof and hull sides;
– matte black painted helm;
– carpet-lined roof, cabin (lower section) and cockpit side pockets;
– welded uprights in side pockets for screw-in rod/gaff/tagpole storage;
– new mini deluxe baitboard (615C Exocet);
– 15-inch black mag wheels and black painted mud guards on trailer;
– special edition graphics to identify Exocet models.
Rated to carry up to a 150hp outboard [615C Exocet] and 200hp outboard [670HT Exocet], with respective fuel capacities of 140L and 190L (long-range tanks also available), these ultra-tough Fishing Weapons are capable of running miles offshore chasing tuna and marlin, or sitting at anchor on the bay snapper fishing with the family.
As with all models in Bar Crusher's cuddy cabin range, the 615C Exocet's folding gas-strut roof (with side clears) provides protection from the elements while on the water, yet when folded it reduces the on-trailer height by around a metre for easy storage under carports and in low garages.
The 670HT Exocet's stylish all-weather hard top and toughened safety glass windscreen allows full standing room and an unobstructed 360-degree view from the helm, while the slide opening side windows ensure good airflow on hot summer days.
Renowned for quality construction, superior performance and maximum fishability (with a range of standard fishing-related features other manufacturers charge as extras), every Bar Crusher boat is factory-packaged on a custom-designed trailer, which ensures towing, launching and retrieving is a breeze. Self-centering and aligning perfectly every time, Bar Crusher's innovative Bar Catch® system also allows for single-handed launch and retrieve.