Protect your boat while towing
12 December 2017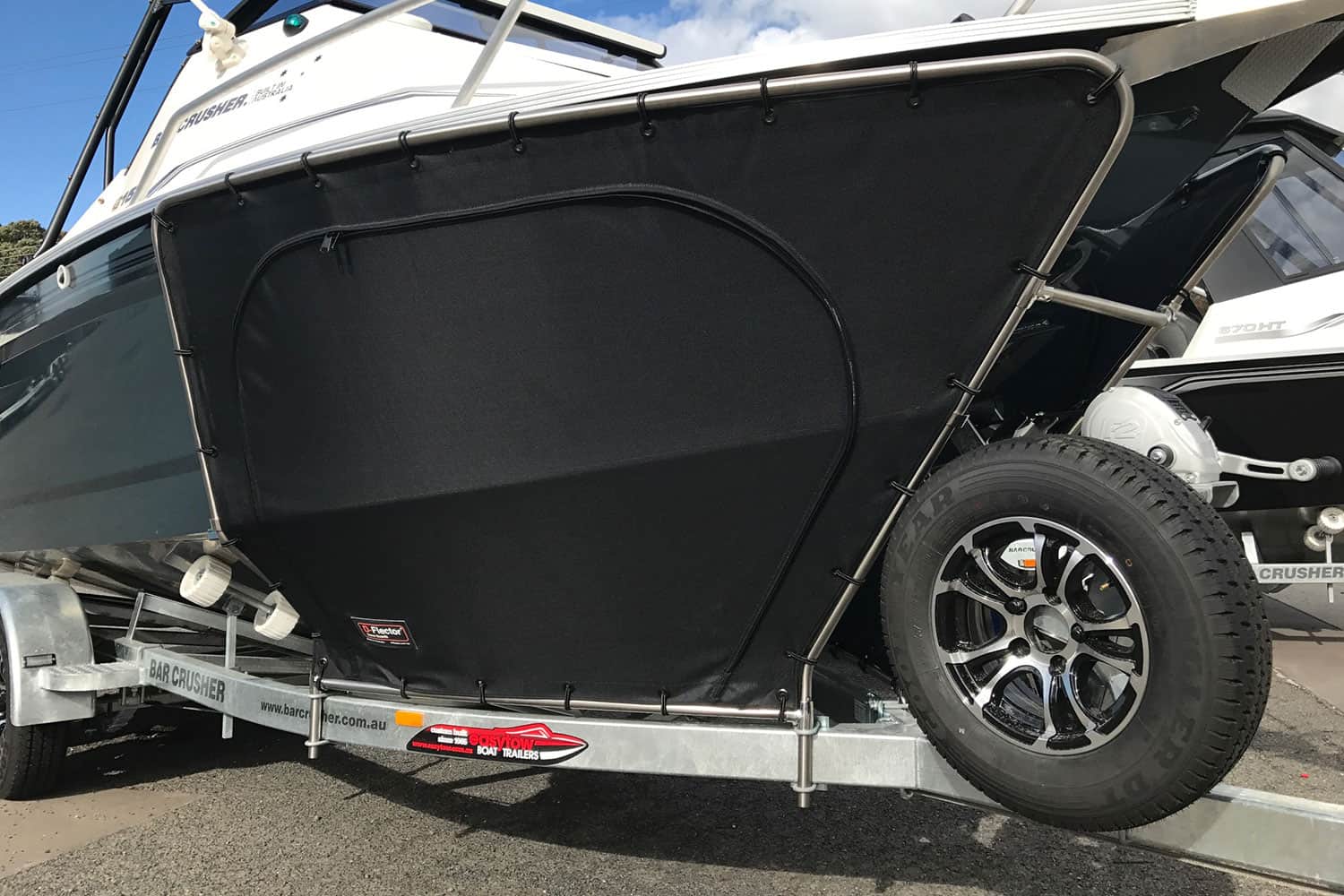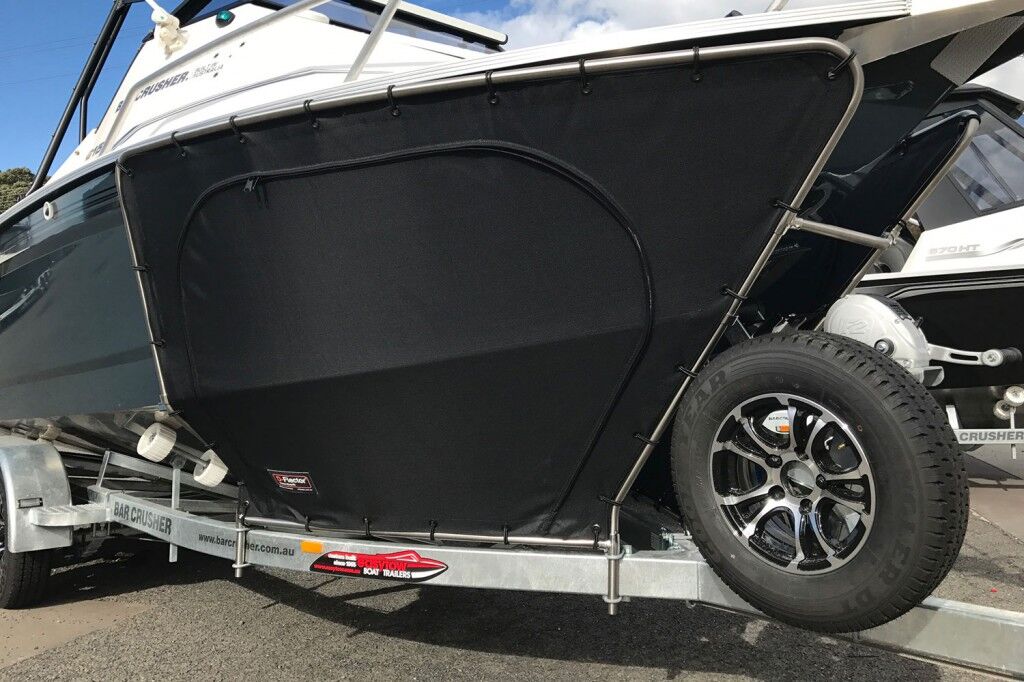 Bar Crusher has worked closely with D-Flector Stone Guards to perfect a system to help protect your boat while towing.
The bolt-on stone guard kit comprises stainless steel frames and heavy-duty mesh to assist with deflecting stones and other debris that may be thrown up by your vehicle while on the road.
The mesh component of the system also has zippered sections to provide easy access to the forward part of the hull when washing your boat.
The new stone guard kit is available for Bar Crusher's 575, 615, 670 and 730 hull series, for installation on galvanised steel trailers. (The kit will also suit earlier model 530, 560, 610 and 620 hull series on galvanised steel trailers.)
As the sole Australian distributor for D-Flector stone guards suited to Bar Crusher boats, the kits can be ordered direct from Bar Crusher HQ.
To discuss your specific requirements, please call 03 9792 2999.