'Get it done' in Sydney!
30 July 2019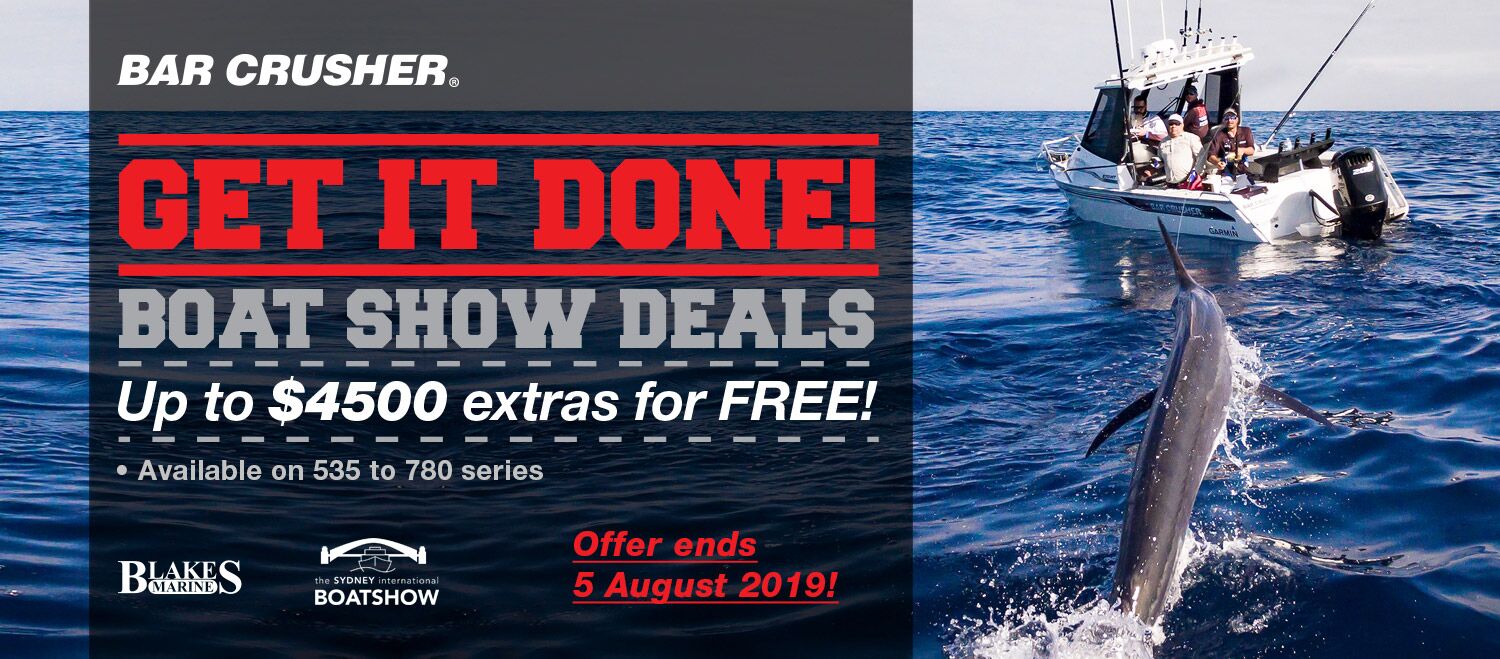 NSW Bar Crusher dealer Blakes Marine is offering up to $4500 of extras – for FREE! – on new boats sold at this week's Sydney International Boat Show (1-5 August).
There'll be a dozen Bar Crusher boats on display at the show, including the recently-released 670BR and brand new 670XT.
Also on display will be the 535C, 535XS, 575C, 615C, 615WR, 615BR, 615HT, 670C, 670HT and 730HT.
Check out the latest Bar Crusher models on stand 205 and 'get it done' at the boat show to take advantage of this great offer!
CLICK HERE to build your Fishing Weapon!