Bar Crusher parts and accessories
30 April 2020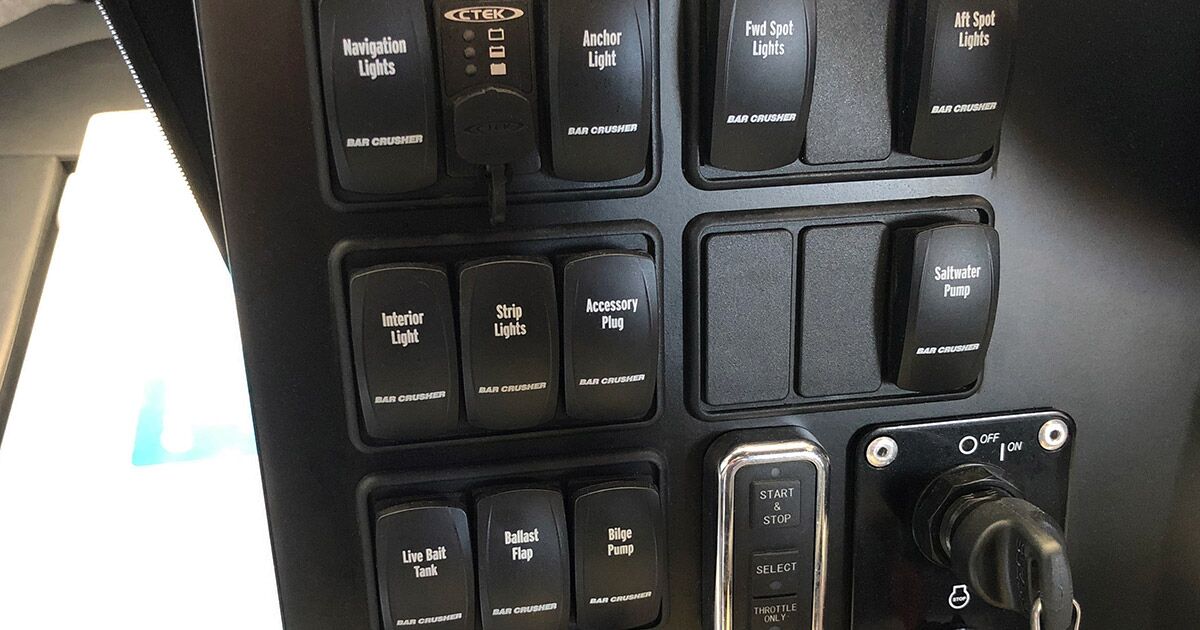 A large range of aftermarket accessories and replacement parts are available for your Bar Crusher boat.
Given there have been new models introduced and many design improvements made to our boats over the past 20 years, we intentionally don't offer Bar Crusher accessories and parts to buy online, as it'd be too easy for you to order something that's incompatible for your particular model.
(We do have an online shop, although it's for merchandise only.)
If you'd like to upgrade anything on your boat to the latest available product or need to replace something, please contact us at Bar Crusher HQ – or contact your nearest Bar Crusher dealer – to discuss exactly what you're after.
Some of the items regularly requested by Bar Crusher owners include:
clip-on rod holders
sunshade extensions
1kW transducer brackets
extra rocker switches
spare set of bungs
touch-up paint
windscreen wipers
gas struts for roof
windscreen latches
live bait tank lids
trailer tie-downs
bolster seats
iceboxes
CTEK chargers
Our aim has always been to factory fit as much as possible in Bar Crusher boats, although it's important to understand our dealers also like to fit some items – particularly marine electronics, clears and covers.
Similarly, if you own a used Bar Crusher boat, we often find previous owners have made their own 'modifications' over the years.
Again, this is why it's best to contact us with details of your Bar Crusher boat and what you're looking for… we'll always do our best to find a solution.