WIN a $1.5m+ waterfront lifestyle!
28 April 2020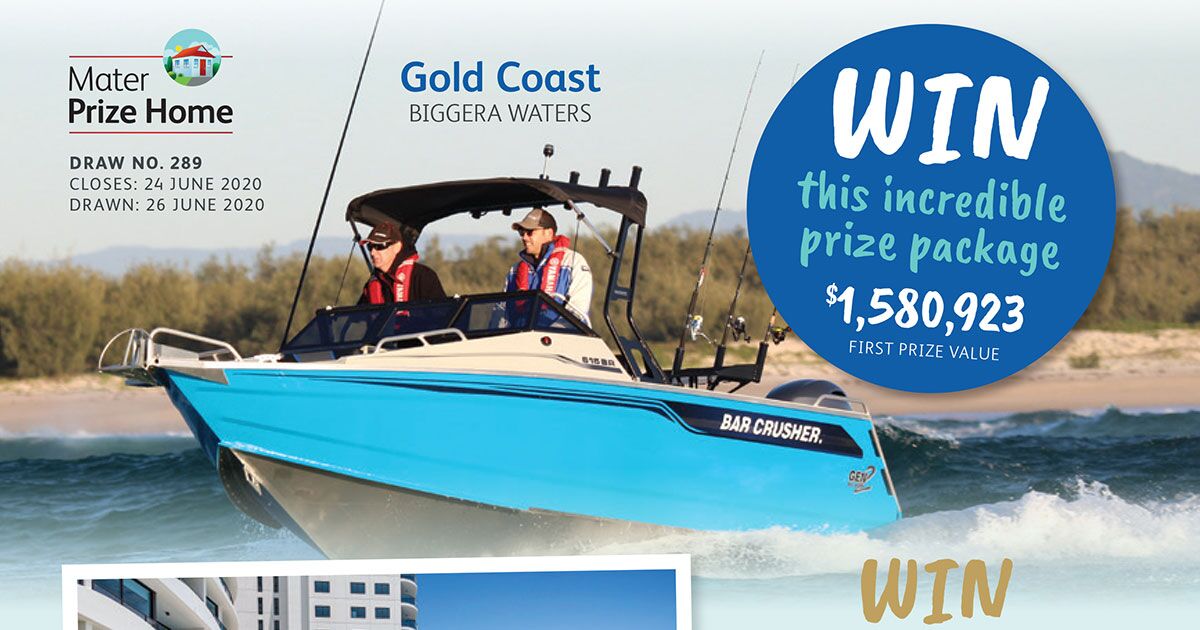 Win two fully-furnished apartments on the Gold Coast + marina berth + Bar Crusher 615BR + gold!
The latest Mater Prize Home lottery (No. 289) offers you the chance to win this incredible prize package in Biggera Waters, on Queensland's Gold Coast, worth $1,580,923!
Tickets from $2… and the more you buy, the cheaper they are!
Entries close 24 June 2020.
Click here to buy tickets!