Delighted with the performance
REVIEW: Bar Crusher 615C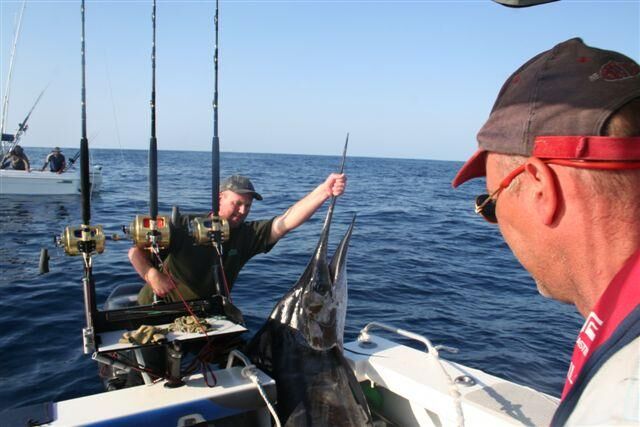 I took delivery of my 610C (now 615C) on Christmas Eve 2005 and have been delighted with the performance from day one.
I made the decision to run with the Bar Crusher after looking at and researching both fibreglass and plate aluminium boats for 12 months or more before making my decision, and in my belief this was the boat most suitable and best equipped with the best value for dollar for my needs. I chose the 140hp Suzuki four-stroke for the power source and haven't looked back, except at idle to make sure the Suzy was running!
Since putting it in the water for the first time I have felt nothing but confidence in all the seas that I am prepared to tackle. I bought it specifically for fishing Westernport and offshore. So far I have done three complete trips around Phillip Island from Hastings in both flat and pretty rough seas with 2m-plus sloppy waves and swell and with about 30 or so trips in Westernport all up including three overnighters, with not a problem.
I have had the 610C off Bermagui six times so far chasing marlin and in conditions ranging from dead flat to 3.5m to 4.5m close swells with short nasty waves and slop, only once did it falter and that was because of driver error (me) when I dug the bow in to a wave after the boat 'fell' into the trough, apart from being embarrassed with myself in front of my mate it was not an issue.
When at Bermagui we have travelled up to the Tuross Canyons, out off Montague Island to the outer shelf line, up to the Kink and out wide on the shelf down past the Twelve Mile Reef, all in varying seas and conditions with no problems with distances covered of up to 90km in the day both trolling and cruising.
As beginners on the marlin we have had eight strikes so far which includes six fish dropped and one capture for these six trips. When playing the marlin we caught in to the boat, the 610C really proved its worth with the rear gate for bringing the fish on board.
To date the live bait tank has proven successful with the livies from Bermagui and we have had up to 20 in the tank with the majority of those unused during the day still alive at the end of a long day. Last Easter we had launched the boat and I was waiting at the jetty for my mates I was approached by Jeff Webster, editor of Jeff Webster's Fitting Out for Bay & Coastal Fishing 2nd. Edition. Jeff asked if he could take some photos and subsequently he published an article with my 610C named '4 Reel' in the magazine. As you can see by the photo I have fitted 5m outriggers, 27meg and UHF radio plus fold down step seats at the back of the two seats, these are proving great for access to the overhead rod holders as well as being simple low level stern facing seats and or footrests for the two main seats when facing to the stern. The rod holders are great and accommodate all of the rods we take as can be seen in Jeff's photo, bit of an overkill on rods but we go prepared for what might eventuate.
We have fished with up to four onboard and to date it is not a problem as far as the boat being capable of handling the load. All in all my son, fishing mates and I love the boat for general fishing and particularly the offshore work, but naturally we run with the belief that: "when in doubt, don't go out."
We are well aware it is not a 32-footer but it is MORE than CAPABLE for our pursuits and it is a sight easier to tow and maintain.
I think you must be doing something right as to date I now have two friends with 610C's and another with a 670C on order and every time I go out they seem to have multiplied. (The Bar Crushers that is!)
Neil
Victoria