Advanced boat designs for Australian anglers
17 October 2016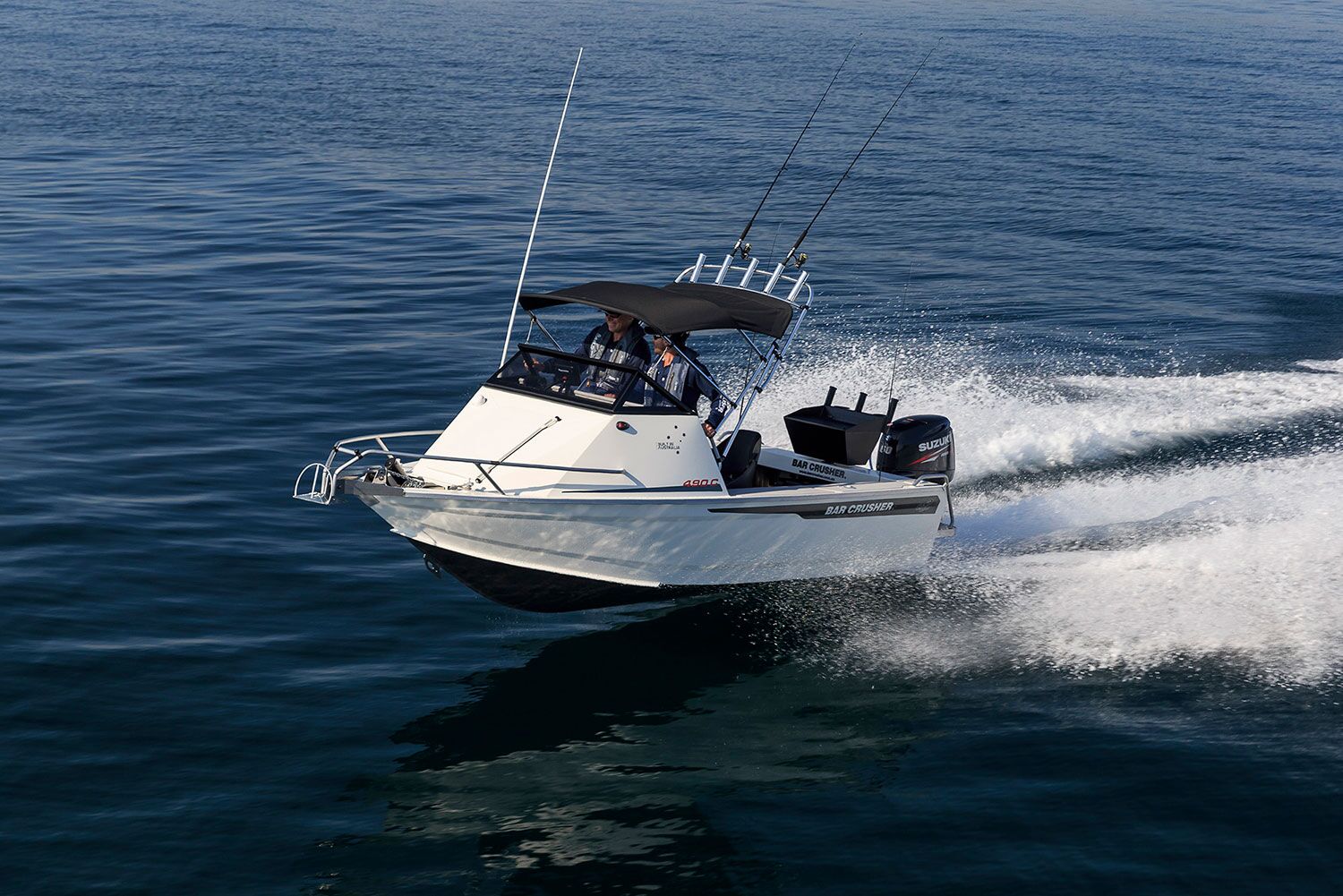 490C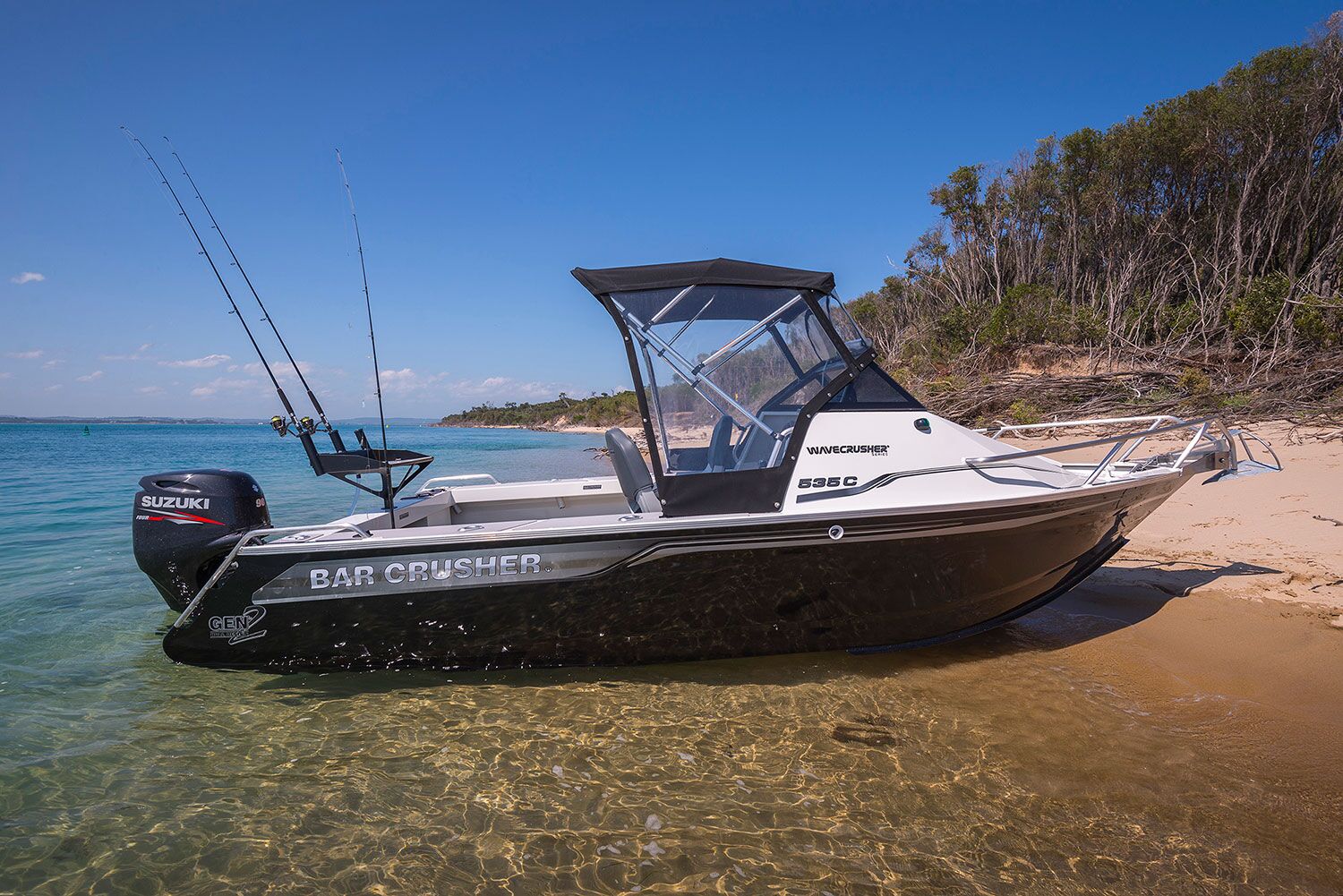 535C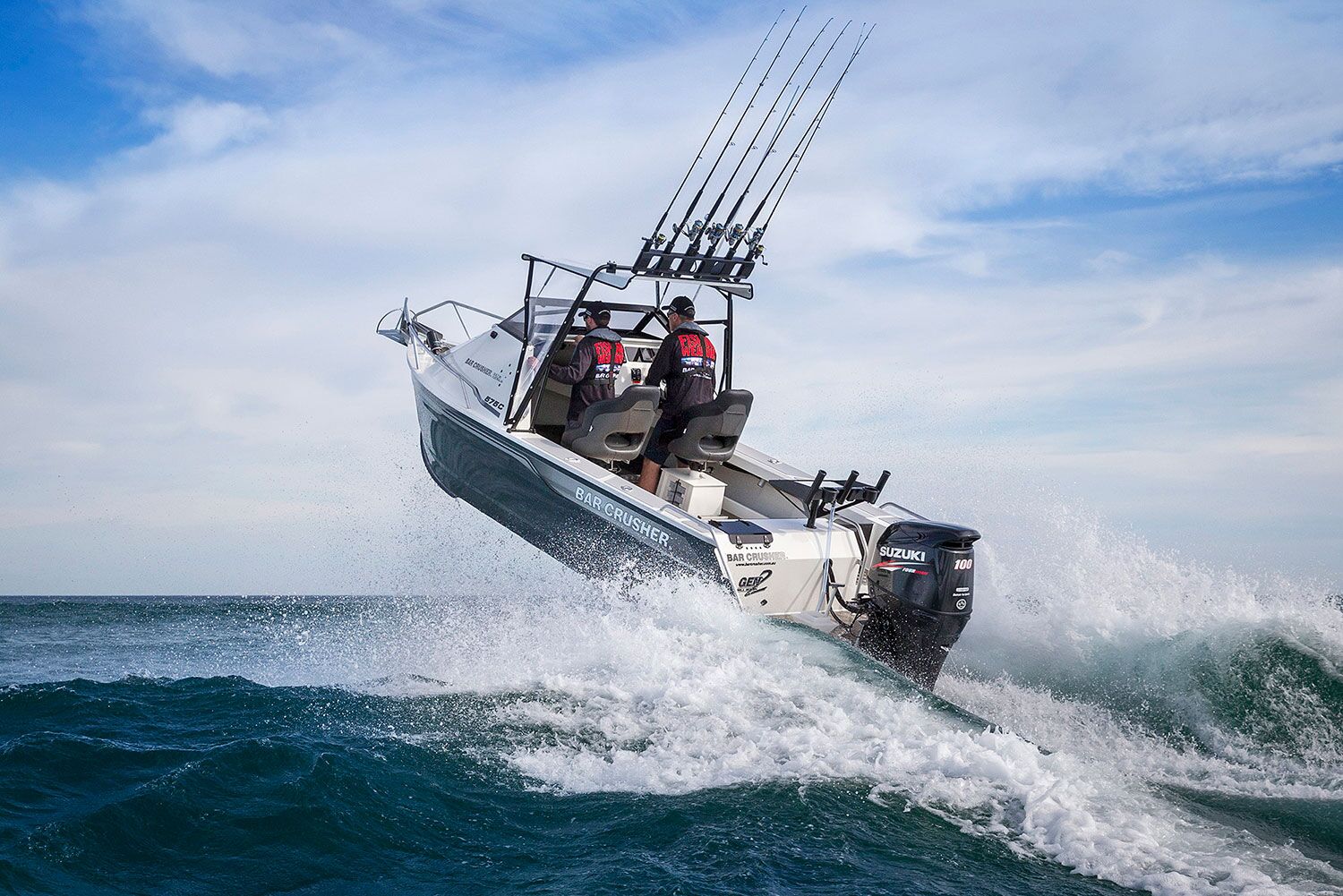 575C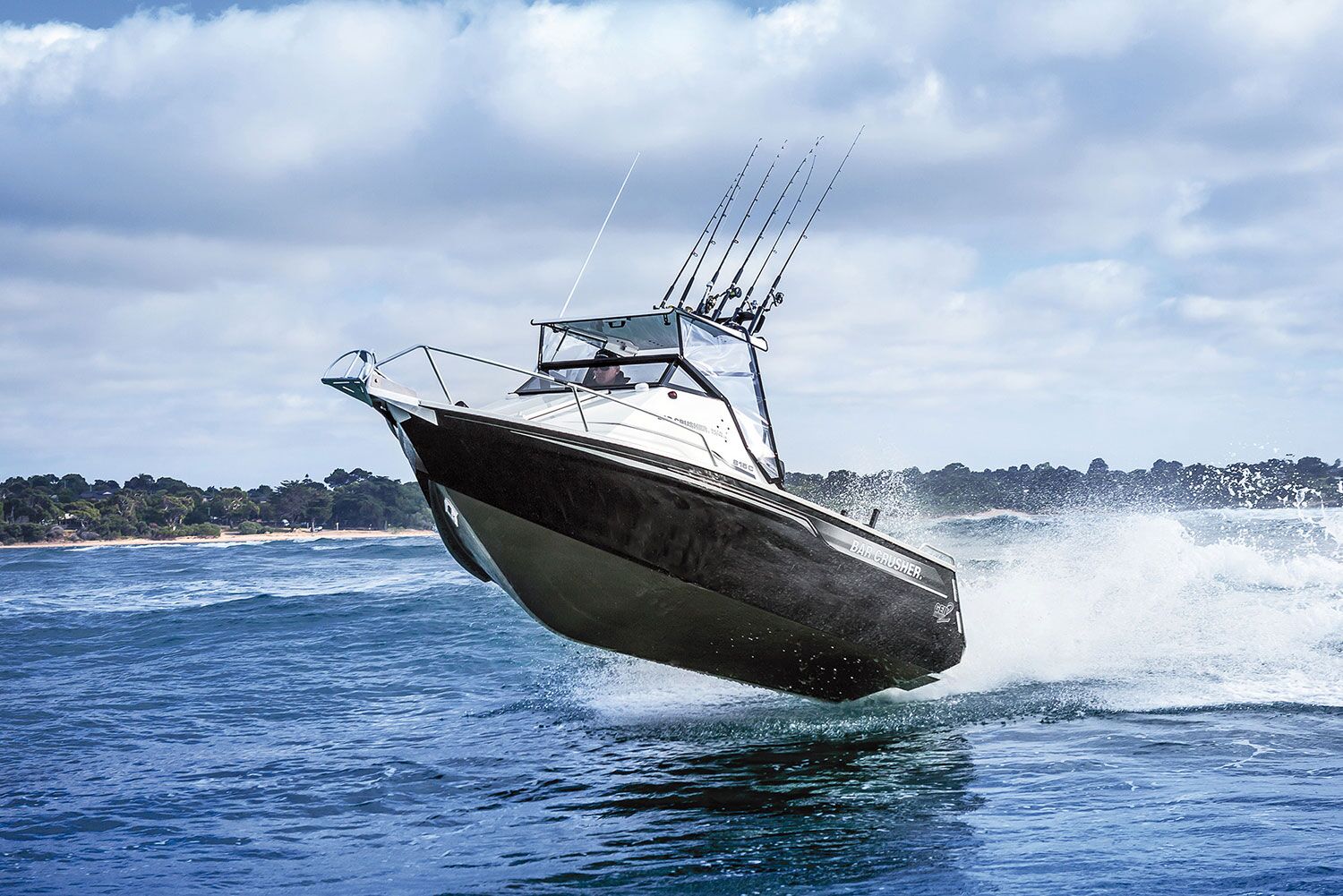 615C
670C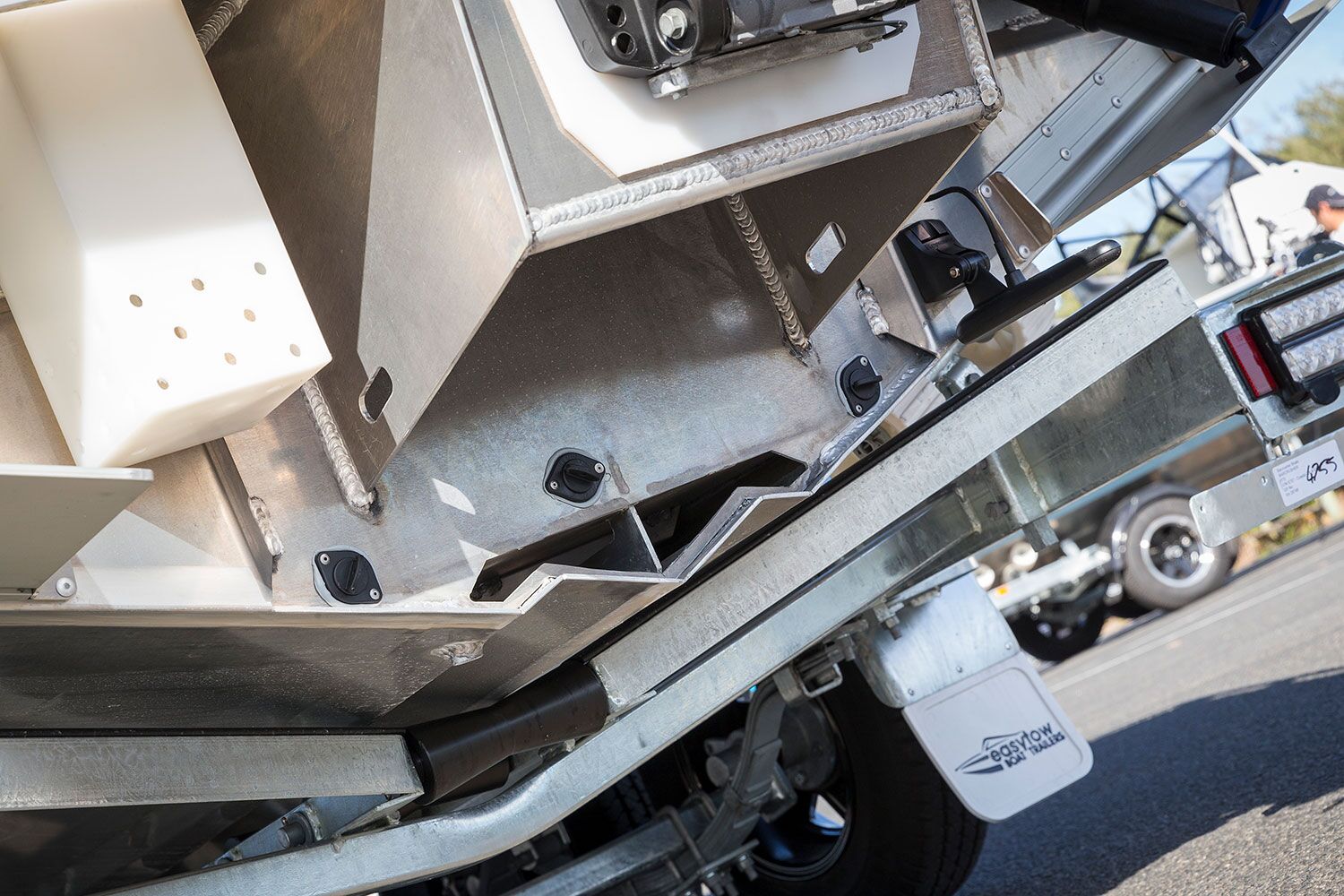 Exclusive Gen2 hull with Delta Flare – 490, 535, 575 and 615 hull series.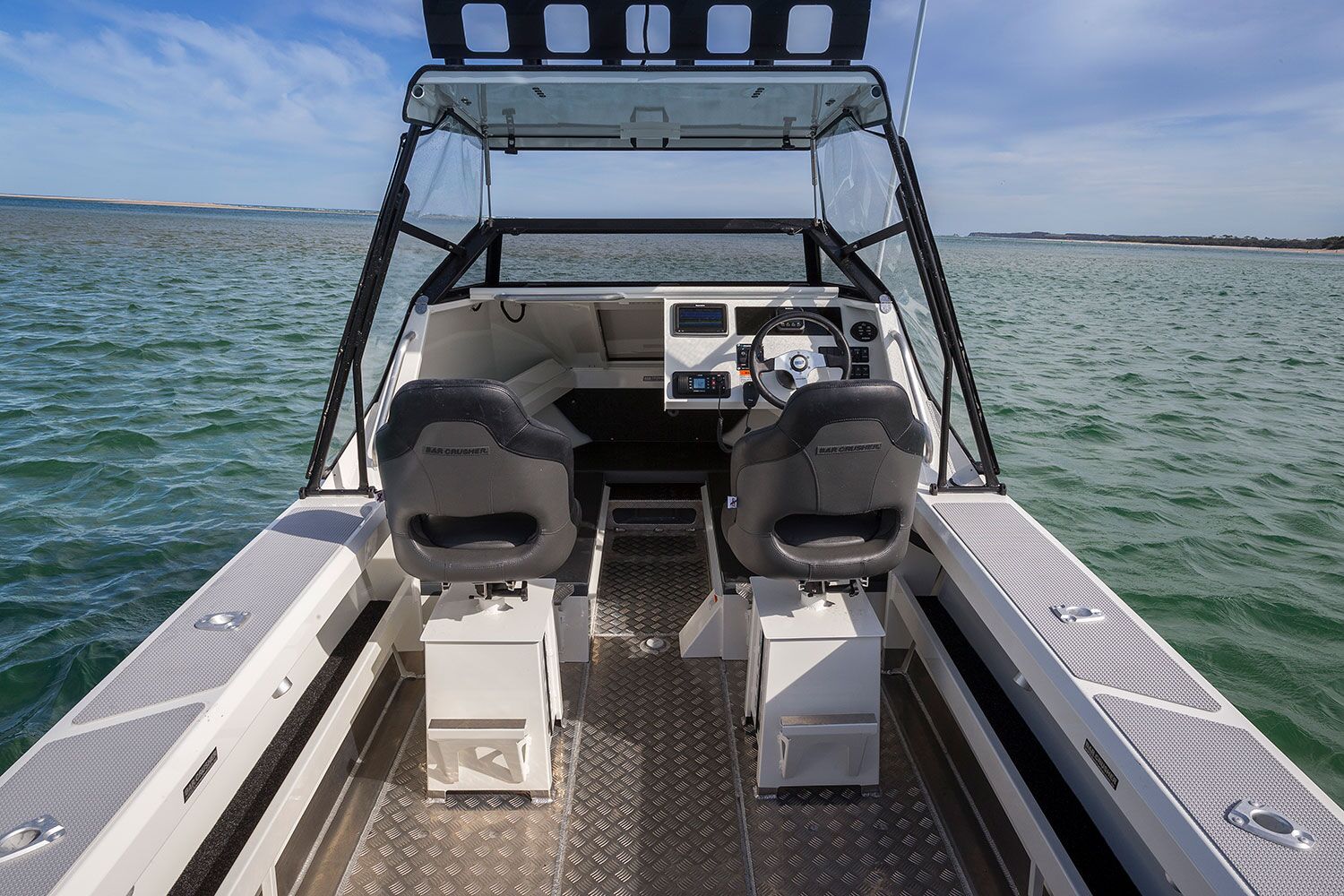 Foldable roof and windscreen reduce overall height for easy storage.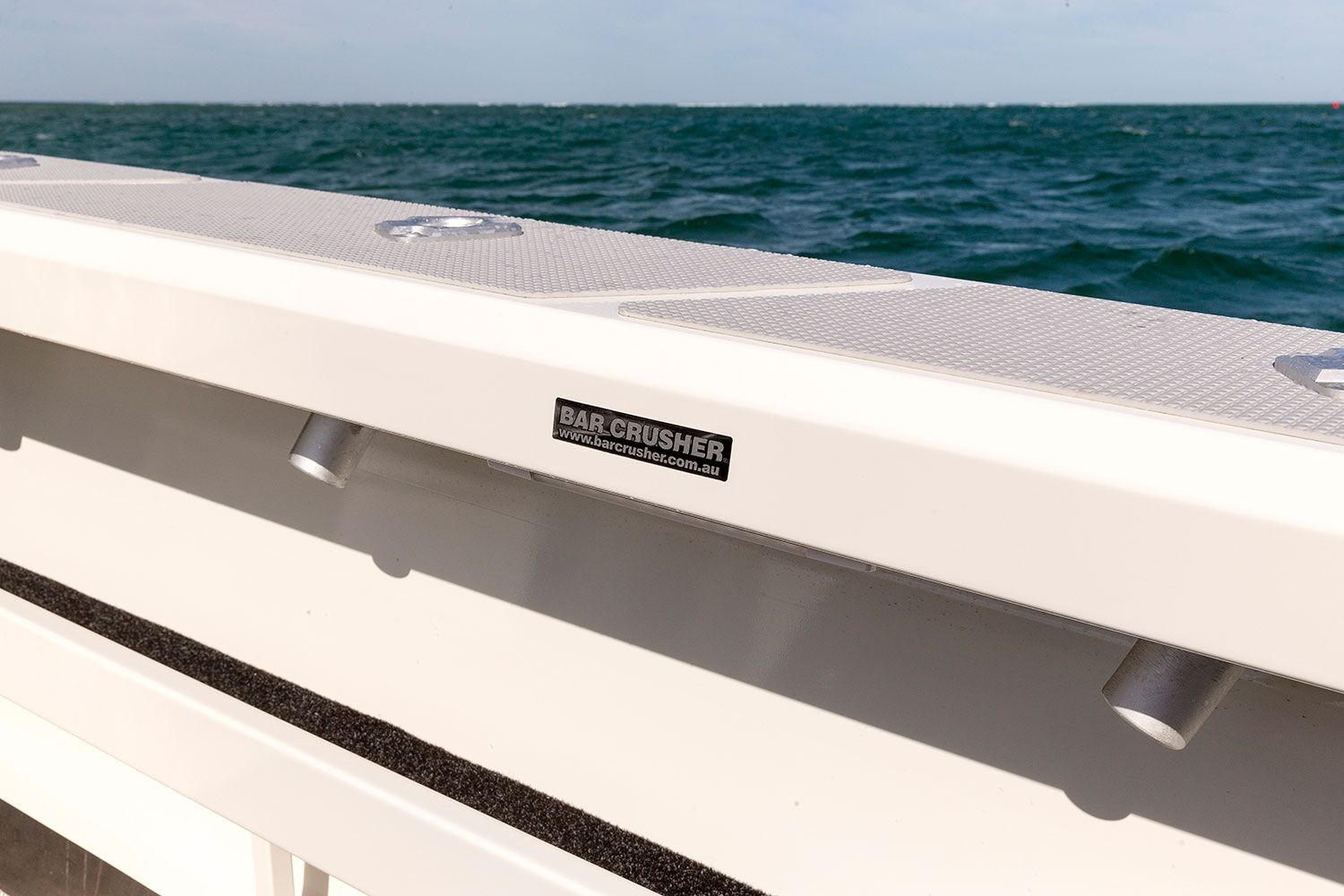 Game Lock coaming – 575, 615 and 670 hull series.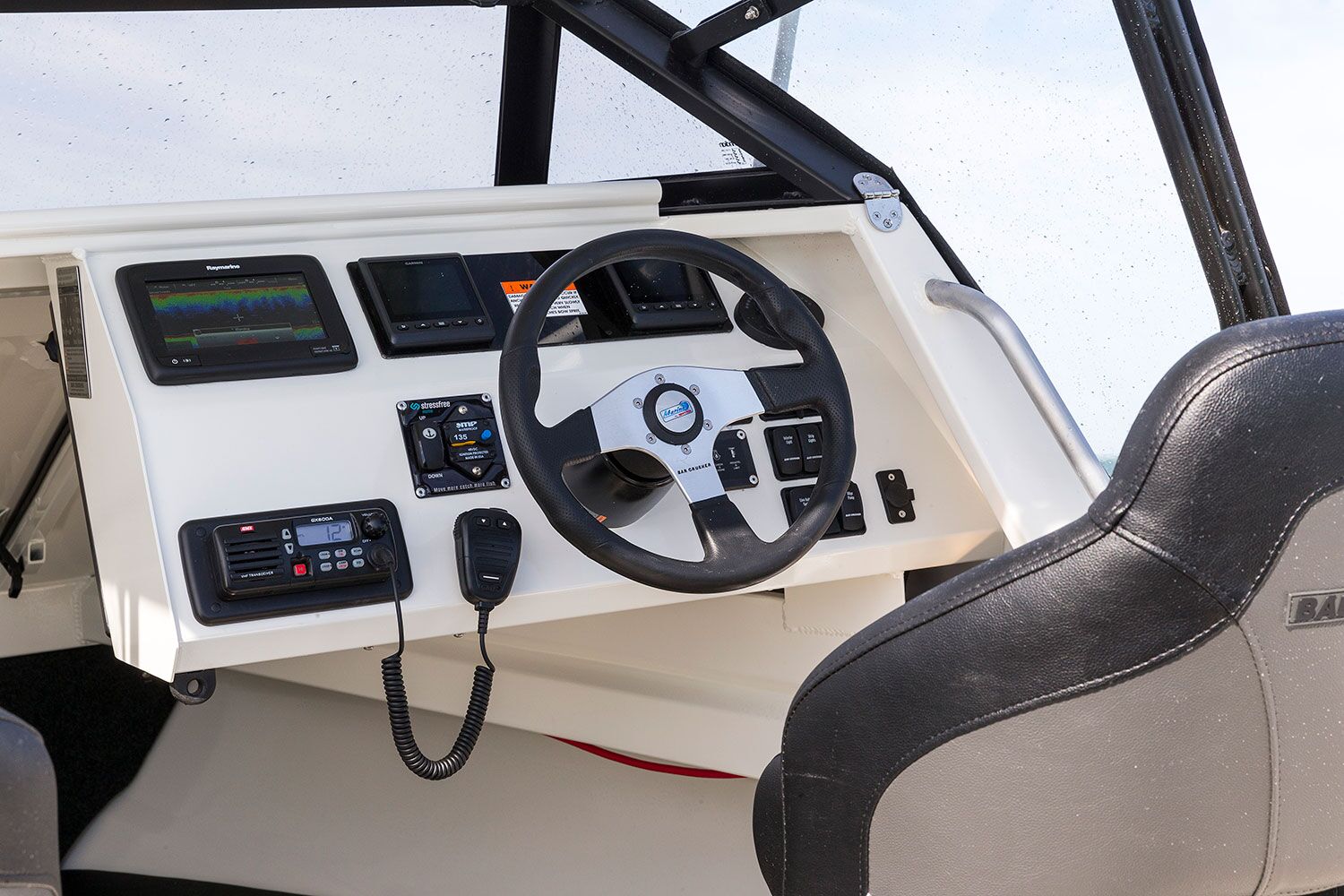 Functional dash layout on all C series models.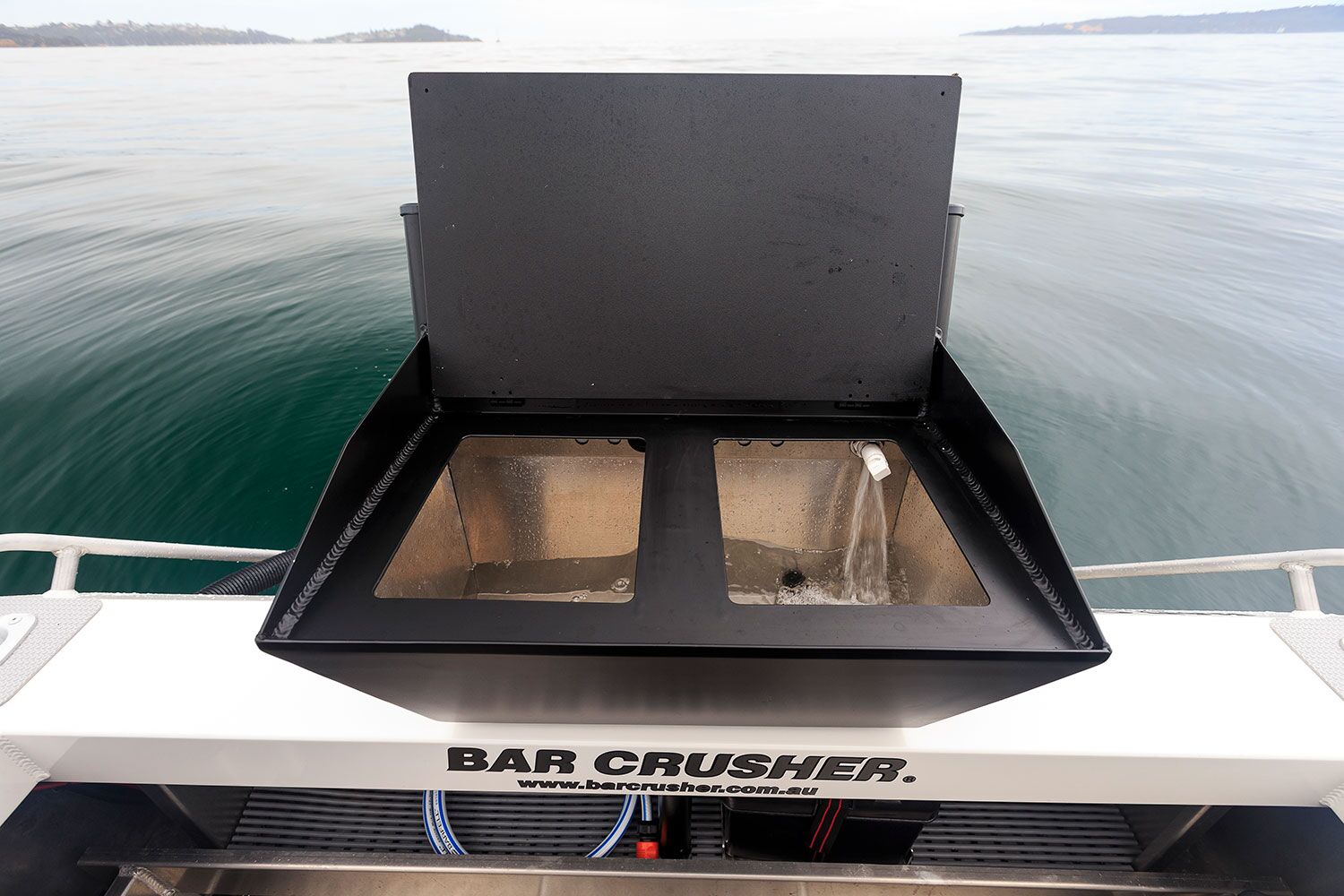 Innovative removable baitboard / livebait tank available on 490C.
Almost every model in Bar Crusher's popular cuddy cabin (C) series is now built on the company's industry-leading Gen2® hull.
Introduced a few years ago, this innovative hull design combines key features including a wider negative chine running forward, optimised wider chine aft and the distinctive Delta Flare® – a complex V-shaped planing plank that starts wider at the transom and narrows as it runs forward. The result is greater hydrodynamic lift for more efficient planing and improved fuel economy, a higher bow attitude and better spray deflection for a drier ride.
Extensive testing by Bar Crusher's R&D team proved the 490C, 535C, 575C and 615C received significant performance benefit from the next-generation hull design, with the larger 670C continuing to be built on Bar Crusher's high-performance deep-V hull.
Bar Crusher understands what Australian anglers want in a fishing boat and genuinely values customer feedback, which is why the company is continually introducing new features and advancements across its model range.
Among a host of recent innovations is Bar Crusher's exclusive Game Lock® coaming (575C, 615C and 670C). The newly-designed gunwale/sidedeck incorporates a 45-degree angle on the inner edge, which – along with the secure toe-holds found in every Bar Crusher boat – allows you to lock yourself into an extremely comfortable and secure position while fighting big fish. The Game Lock® coaming is also slightly narrower than previous gunwale/sidedeck designs, which makes what was already a very spacious cockpit fishing area even bigger, yet is still plenty wide enough for anglers to comfortably sit on during long days on the water.
A newly-designed bowsprit provides a more secure locking position for anchoring in less than ideal conditions and a smoother retrieve of the anchor, bow rails and grab rails have also been upgraded on some models, and the unique removable livebait tank (490C) has struck a real chord among anglers looking for a sub-5m boat that has all the features of a bigger Bar Crusher.
Toughened safety glass windscreens are standard across Bar Crusher's C series, which conveniently fold-down – along with the bimini top (Wavecrusher series) or gas-strut hard roof – to reduce overall on-trailer height by up to a metre for easy storage in most standard garages.
Leading the way in plate aluminium boat design and construction, all Bar Crusher boats incorporate exclusive innovations such as the Waveslicer® deep-V, non-pounding hull for an ultra-smooth ride, Rigideck® engineered sub-floor system for maximum hull strength, and Quickflow® water ballast technology for excellent stability at rest.
Renowned for quality construction, superior performance and maximum fishability (with a range of standard features other manufacturers charge as extras), every Bar Crusher boat is factory-packaged on a custom-designed trailer, which ensures towing, launching and retrieving is a breeze. Self-centering and aligning perfectly every time, Bar Crusher's innovative Bar Catch® system also allows for single-handed launch and retrieve.