Fully-loaded Fishing Weapon *SOLD*
14 February 2017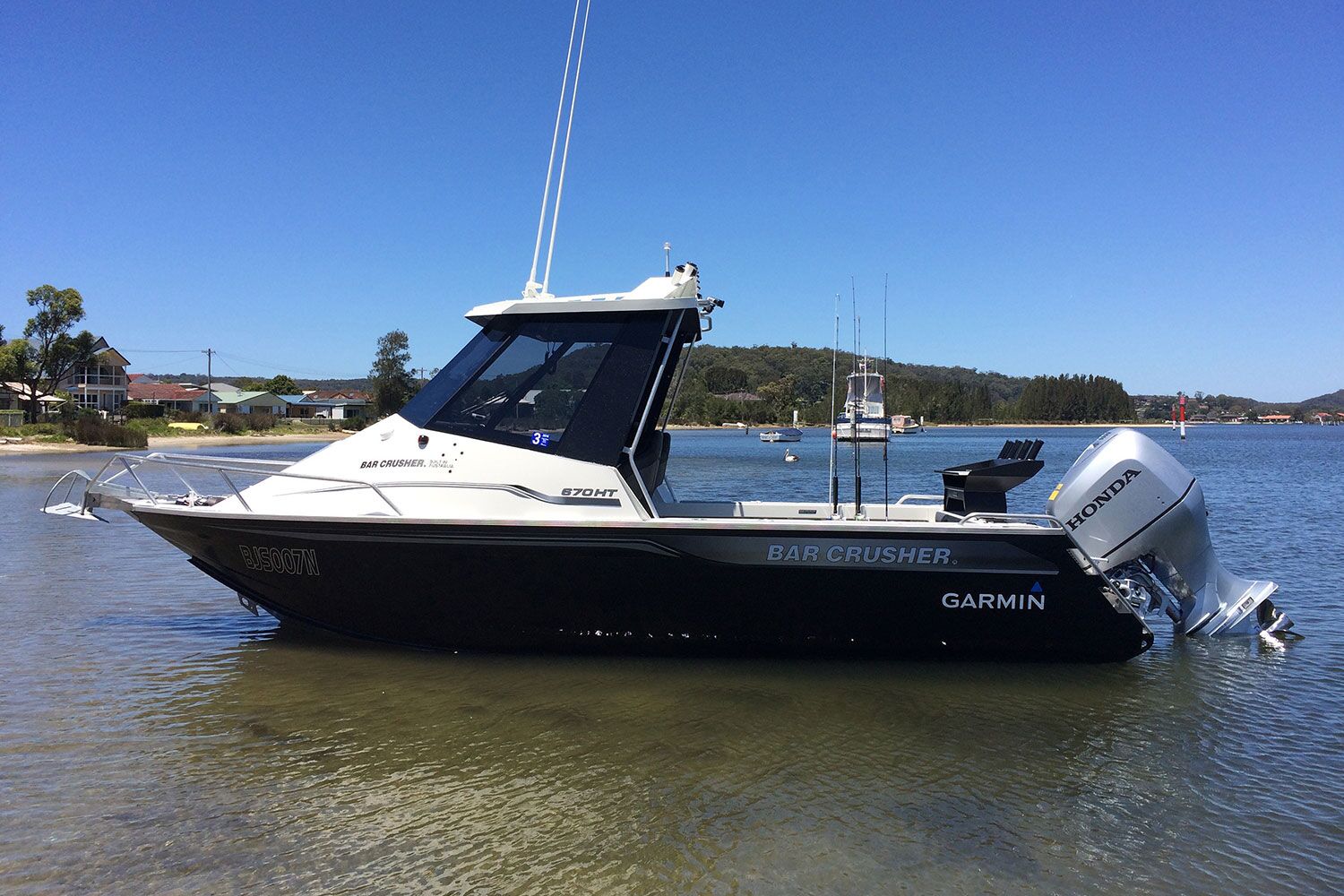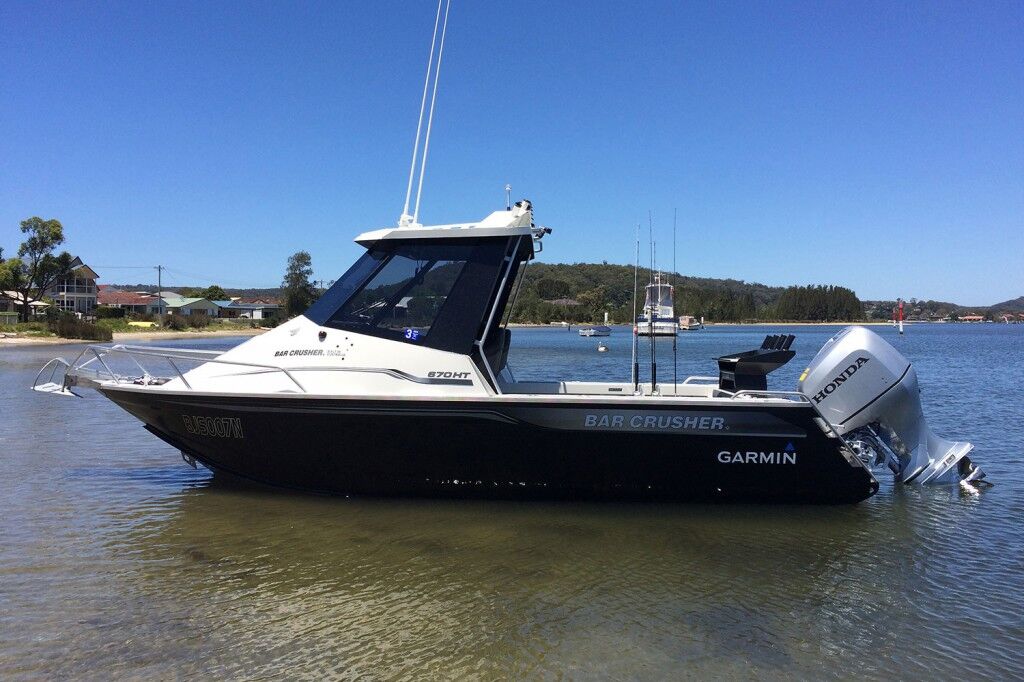 Fully set-up as a serious inshore and offshore Fishing Weapon, there hasn't been a Bar Crusher 670HT exactly like this offered for sale before.
With a complete suite of premium, fully-networked Garmin marine electronics, Reelax outriggers, and a proven record of raising big fish, you could be on the water chasing marlin and tuna this weekend!
Powered by a 3.5L V6 Honda BF200, this boat has incredible torque, acceleration and top-end speed, together with exceptional cruising efficiency – averaging better than 2km/L, fully-loaded with fuel, gear and crew (delivering a range of 400km+).
Excellent condition and barely run-in with under 200 hours on the engine, this fully-loaded Fishing Weapon will suit a new boat buyer with transferable boat/engine warranties.