Fish smarter, not harder!
29 April 2020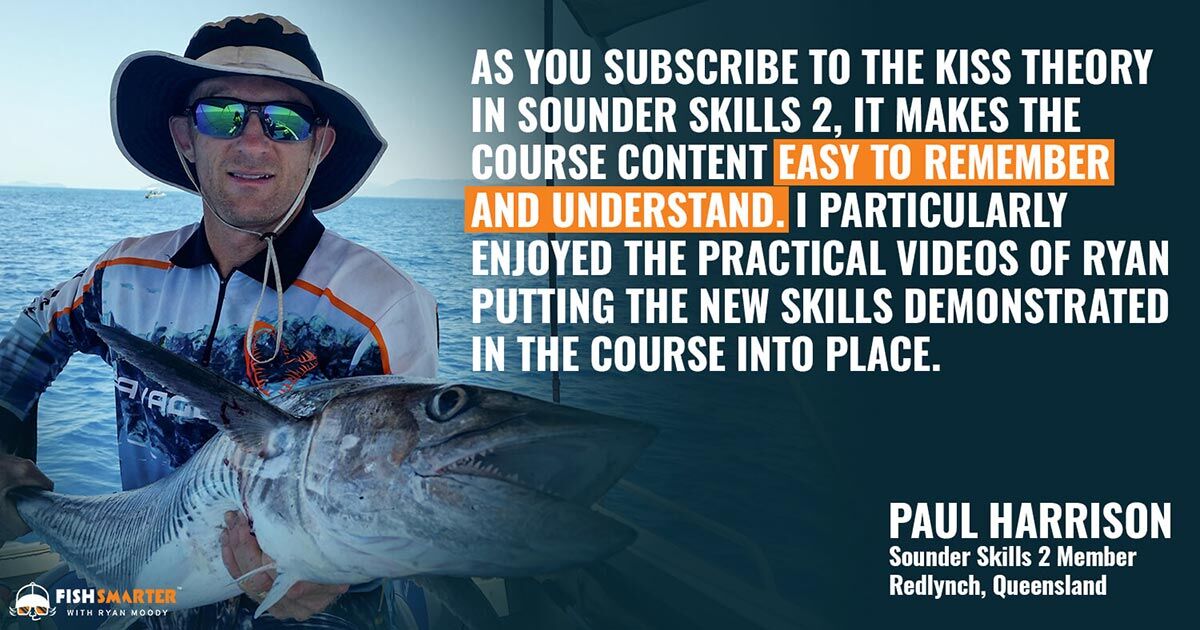 Experienced fishing guide Ryan Moody is offering the biggest discounts ever on his online fishing courses during the 'May Madness Sale' (1-7 May 2020).
After more than 2000 metre-plus barra, grander marlin, and too many other fish to remember, Ryan retired from charters a few years ago and is now devoted to sharing his 30+ years of fishing experience and insights to help you become a better angler.
Produced with the assistance of his wife, Karen, the highly-detailed online courses are very easy to understand and cover everything from sounder skills (interpreting your fish finder to identify structure, thermoclines, bait and target fish) through to catching specific fish species.
Click here to learn more and to take advantage of the big savings!