Factory-direct boat show deals!
23 May 2019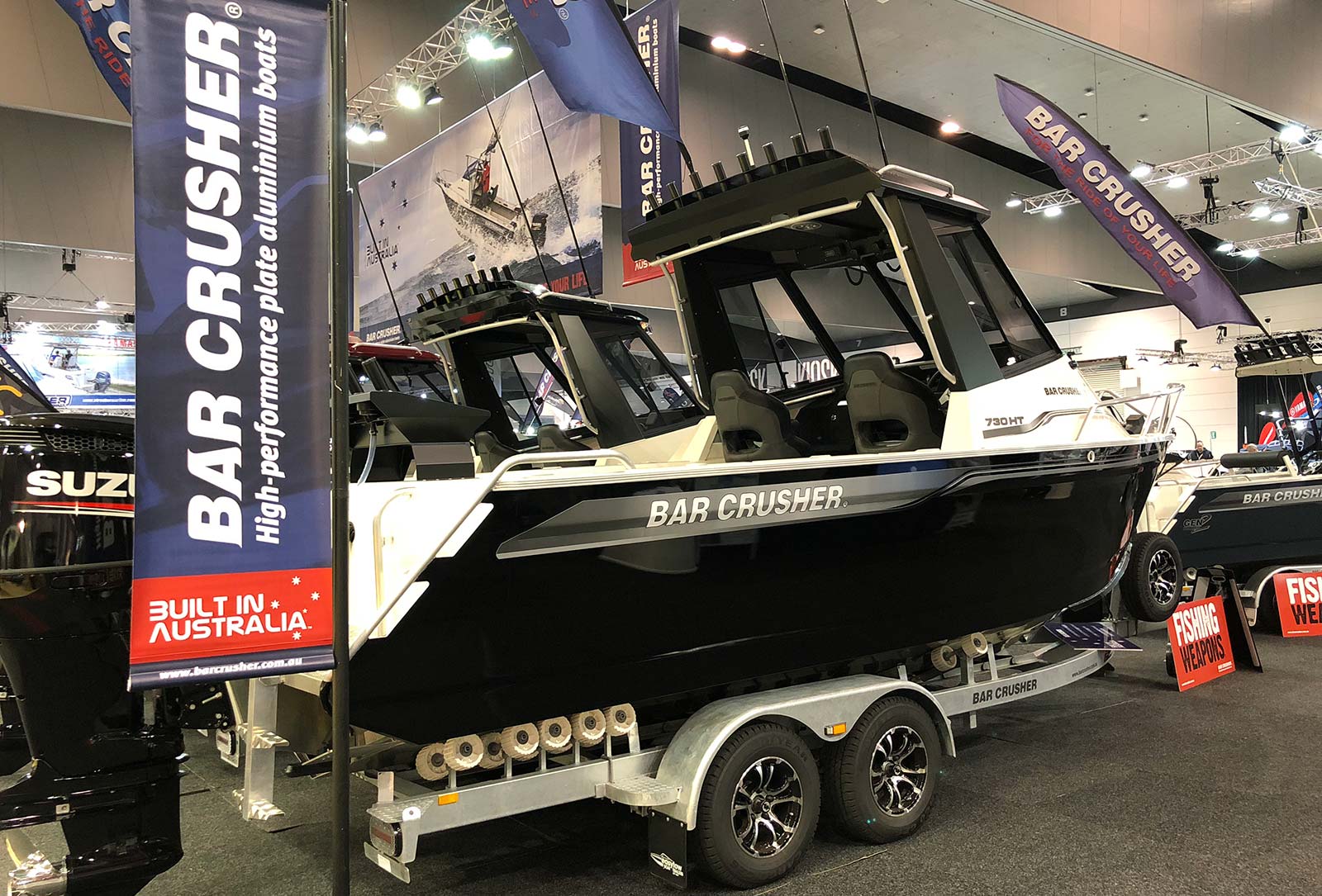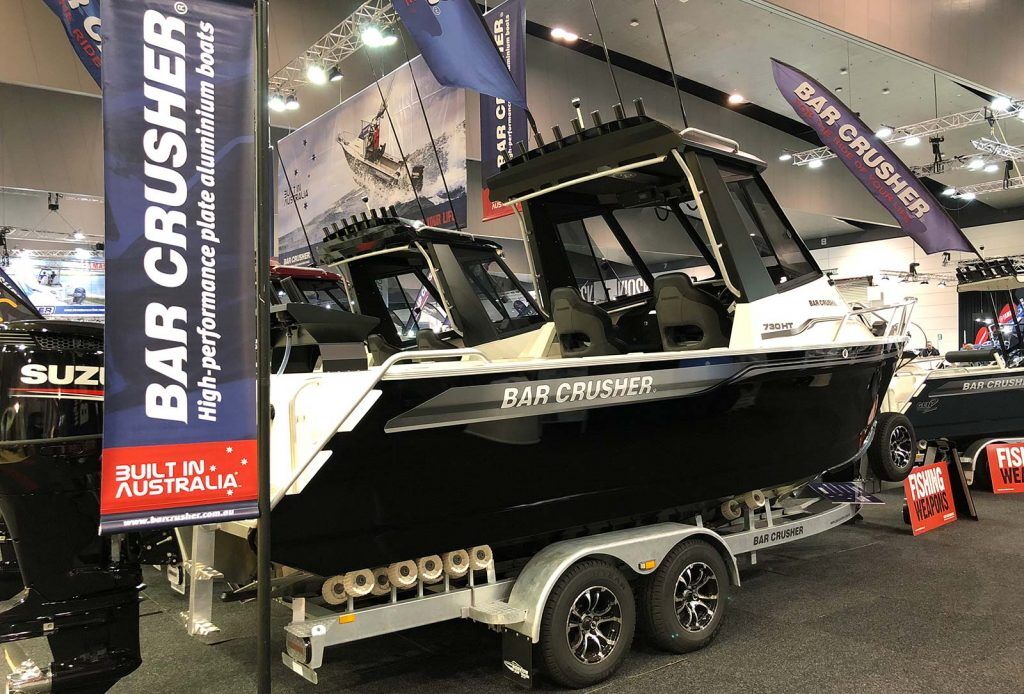 As always, we'll have some big deals at the Melbourne Boat Show (13-16 June, 2019)… and this year we've decided to offer you these deals right now!
Prior to the boat show, you're invited to visit our showroom at Bar Crusher HQ and put your name on a brand new 2019 model Fishing Weapon at a special factory-direct price.
Along with securing an awesome pre-boat show deal, by visiting our state-of-the-art manufacturing facility you'll gain further insight into why Bar Crusher leads the industry in design excellence and quality to produce the most advanced plate aluminium fishing boats on the market.
(Hey, we might even give you a sneak peek of some of what we'll be launching at the boat show… if we do, it'll be on the condition you keep your lips sealed as tight as the fully-welded deck in a Bar Crusher!)
As thousands of experienced boaters already know, our boats are stronger, better finished, perform exceptionally well, have a long list of functional features as standard (items other boat brands charge as extras), and the boats command extraordinary resale value when owners decide to upgrade to their next Bar Crusher.
Exclusive innovations such as our Waveslicer® deep-V, non-pounding hull for an ultra-smooth ride; Rigideck® engineered sub-floor system for maximum hull strength; Quickflow® water ballast technology for excellent stability at rest; our evolutionary Gen2® hull with Delta Flare (490-615 hull series); and premium-quality, custom-designed trailers with Bar Catch® for easy launch/retrieve, are just a few reasons why Bar Crusher boats are the highest-selling plate aluminium boats in Australia. A few more reasons, among dozens of others, are listed below.
Of course, if you can't make it to Bar Crusher HQ beforehand, we look forward to seeing you at the Melbourne Boat Show!