BOAT BUYING TIPS (6) – Boat maintenance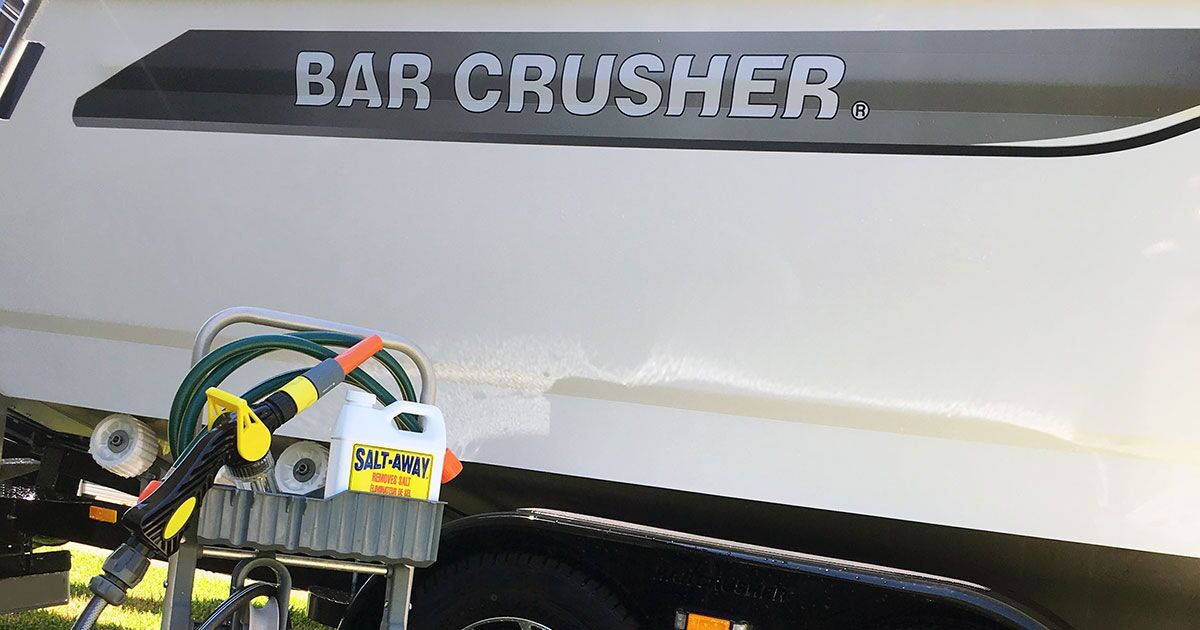 Most of us have heard boat owners say: "The worst part of fishing is cleaning the boat!"
Serious anglers and family boaters want to spend as little time as possible maintaining the boat and as much time as possible on the water. To achieve this, everything must be designed and built to minimise maintenance.
FACT: Bar Crusher boats are designed so that after a long day on the water you can hose the boat out in minutes. On a hot day, the whole boat will be clean and dry within hours. Everything on a Bar Crusher boat is easy to access, easy to clean and built to provide a good service life.
As a result of the design of our super-strong Rigideck® sub-floor system, the fully-welded and sealed checkerplate deck in every Bar Crusher boat means it's very easy to maintain. There are no annoying little gaps around the edges where things can get under the floor. (No tackle, no stinking bait, no rusty tools, no old bits of fishing line.)
The deck is completely clear of obstructions [as is the case with all serious fishing boats] and very quick to hose out. (No smells and no wet carpet.)
To soften the floor under foot, we offer our FishMat™ product. This non-slip tube matting is spongy under foot and requires no maintenance whatsoever. When installed, the matting is very slightly raised off the checkerpate deck, so the boat can still be hosed out and left to dry as normal. Simple, but smart. Check it out in our online boat builder.
As long as it took you to read this post, is about as long as it will take you to clean a Bar Crusher boat!
Download FREE Boat Buyer's Guide