BOAT BUYING TIPS (11) – Standard features and options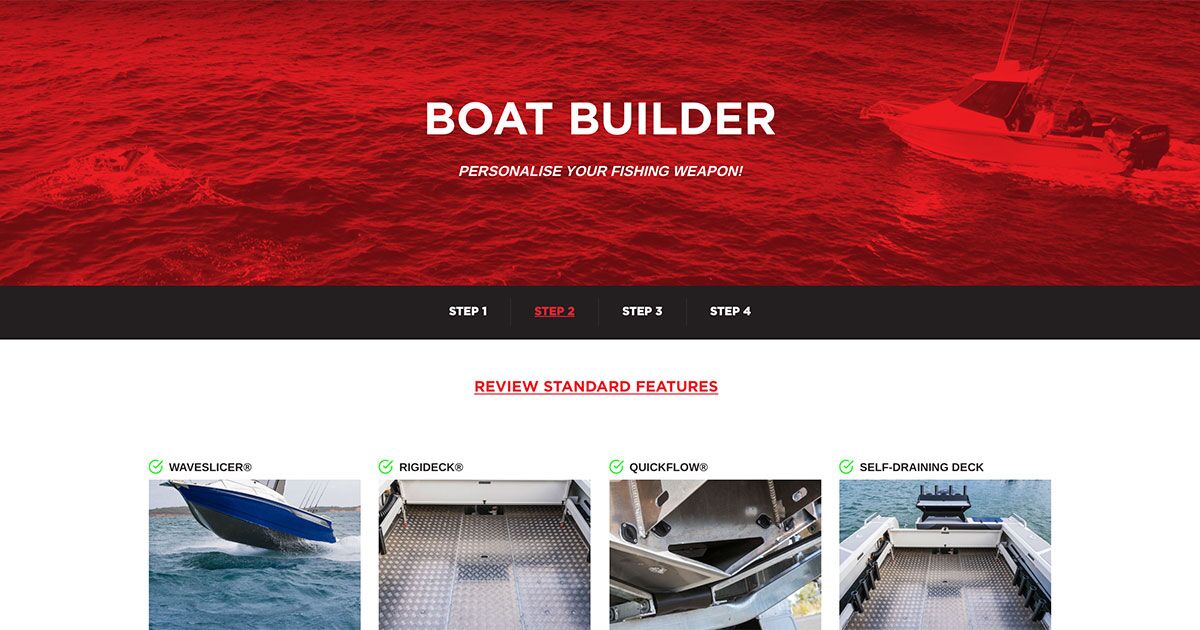 Before buying a boat, confirm what features are standard inclusions and what are optional extras… you might be surprised at what some brands make you pay extra for!
All too often, the fully kitted-out boat you're looking at in the showroom may not be exactly what you're getting at the seemingly low price.
By the time the features you need are added into the price, you could be paying much more!
FACT: While some manufacturers charge extra for many things you need, it's a Bar Crusher philosophy to provide as much as possible in the standard package…
Bar Crusher boats are loaded with fishing-related features. From the Game Lock coaming and secure toeholds (for a comfortable fish-fishing position), through to quality rod holders, baitboard, live bait tank, berley bucket and muncher, rocket launcher, SARCA anchor and more, our boats are fully-loaded Fishing Weapons.
It's the same story with toughened safety glass windscreens on all cuddy cabin and hard top models, hydraulic steering, bilge pump, factory-packaged Australian-made boat trailer with Bar Catch® launch/retrieve system and more.
While some boat manufacturers often charge for these items as 'extras', we assume you're going to want these things so our boats leave the factory with them fitted as standard.
There's also the option to personalise your Fishing Weapon using our online boat builder, or contact your local Bar Crusher dealer to discuss your requirements.
Download FREE Boat Buyer's Guide