Bar Crusher flexes its muscles in Brisbane
18 August 2017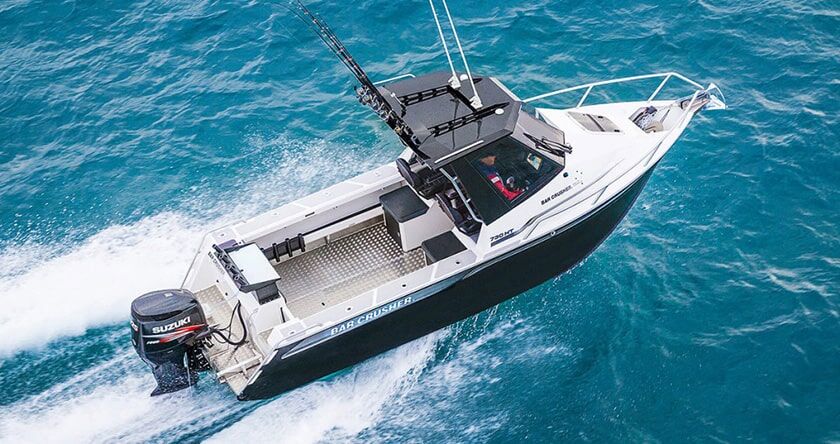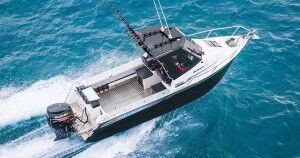 Fishing Weapons will dominate the 2017 Brisbane Boat Show (25-27 August) with Bar Crusher's two southeast Queensland dealers displaying a large number of boats.
From the nimble 535C right up to the flagship 780HT, Queenslanders looking for a serious fishing boat will be able to view a range of models suitable for all fishing styles – from casting lures in freshwater impoundments to trolling livebaits offshore.
Designed and built for Australian conditions, all Bar Crusher boats feature exclusive innovations such as the Waveslicer® deep-V, non-pounding hull for an ultra-smooth ride, Rigideck® engineered sub-floor system for maximum hull strength, and Quickflow® water ballast technology for excellent stability at rest. All models up to the 615 hull series are also built on Bar Crusher's industry-leading Gen2® hull.
Renowned for quality construction, superior performance and maximum fishability (with a range of standard features other manufacturers charge as extras), every Bar Crusher boat is factory-packaged on a custom-designed trailer, which ensures towing, launching and retrieving is a breeze. Self-centering and aligning perfectly every time, Bar Crusher's innovative Bar Catch® system also allows for single-handed launch and retrieve.
As always, there will be the opportunity to secure some great boat show deals on new Bar Crusher boats. So, whether you're a first-time boat buyer or have owned 10 boats and you're looking for your next one, drop by and say g'day to the team from Stones Corner Marine (stand 105) and Australian Marine Centre (stand 317) and pick-up a copy of Bar Crusher's latest boat buyer's guide to assist with your research.